 Learn About Our Bronx Transfer High School
Bronx Arena High School, a partnership between the NYC Department of Education and SCO Family of Services, offers a blended-learning educational environment structured to meet the needs of individual students. Our curriculum is delivered electronically via a web-based platform, and is accessible to students both in and out of school. The electronic curriculum allows students to move through classes on their own timeline. Students can graduate at any time of year that they satisfy NYS requirements for a Regents diploma.
SCO's Transfer High Schools offer a supportive and personalized learning environment for students not on target to graduate with their peers
We work with under-credited students who have not succeeded in traditional high schools, inspiring them to reengage in school and empowering them with an education that will prepare them for success in college, career, and life. Family and community engagement, internship opportunities through the Learn to Work program, and state-of-the-art technology tools are hallmarks of our innovative and successful Transfer High Schools.
Learn More
Why a Transfer High School?
Small class sizes – each class is limited to 20-25 students. Total enrollment is no more than 200.
1:1 attention – Advocate Counselors support each student's academic, personal and social development
Flexible program/curriculum – customized to meet your needs
Parent participation is encouraged and parents are fully informed about student progress.
Paid supervised internships at a worksite in the school and/or community are available for students in good academic standing
College and career support
Who Can Benefit from this Program
Students 16 through 20 years of age who are under-credited and want to receive a high school diploma
Want to learn more? Complete the form below
Tatiania
Bronx Arena High School
"When somebody comes to you and they just really want to learn it's like you know what? I know it. I'm going to teach you." Learn More
We shelter
5,200
youth, adults and children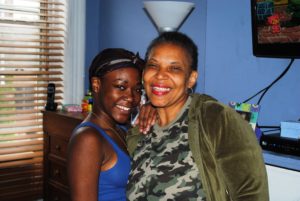 We help
1,100
children and young adults through foster care programs