 11th Annual Sister Mary Geraldine Symposium: Cultivating Consciousness
Jan 24, 2017 / Brooklyn, NY
Our Center for Family program hosted the 11th Annual Sister Mary Geraldine Symposium – Cultivating Consciousness: Infusing Our Work with Social Justice, at the Federation of Protestant Welfare Agencies headquarters in Manhattan on January 24th, 2017
Rachel Isreeli, Center for Family Life Cooperative Developer, moderated the panel that included:
Ana Oliveira – President and CEO,  New York Women's Foundation
Andrew Sta. Ana – Director of Legal Services, Day One NY; Co-Chair, Lawyers Committee Against Domestic Violence
Julie Novas – HOTT Program Mental Health Coordinator, Callen Lorde Community Health Center; Adjunct Professor, Silberman and NYU Silver Schools of Social Work
Gonzalo Mercado – Executive Director, La Colmena; NY Coordinator, National Day Laborer Organizing Network
Each shared how their personal journeys with immigration and racial or minority status shaped the way they approach providing therapeutic care and advocacy. They also looked at these issues from the funder's perspective, as Ana Oliveira of New York Women's Foundation highlighted activities, values and philosophies that the philanthropic community is looking for from grantees.
Breakout sessions were hosted by each of the panelists and focused on specific themes: youth and education, anti-violence services, immigration, workplace organizing, mental health and counseling.  Participants shared ways to shape the conversation in each of these fields of work towards inclusiveness, and implementing trauma informed procedures and policies.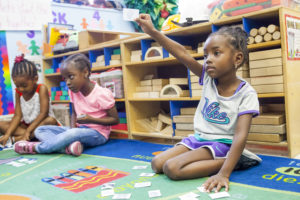 We help
1,500
children get ready for kindergarten
85%
of residents in our group homes for adults with developmental disabilities attended Day Habilitation and receive vocational services