 2017 Treiber Memorial Golf Outing
Oct 11, 2017 / Glen Cove, NY
SCO Honors Vincent Parziale, President and CEO of Gramercy Group, Inc.
More than 140 golfers teed off on October 11 for the SCO Treiber Memorial Golf Outing, raising nearly $450,000 to support the work of SCO Family of Services, a provider of human services for over 100 years. The funds will be used to help SCO provide vital services to more than 60,000 children, teens, families, and adults with special needs each year across Long Island and New York City.
SCO honored Vincent Parziale, President and Chief Executive Officer of Gramercy Group Inc., one of the top demolition companies in the country. Mr. Parziale is a champion of the children and families that SCO serves.
"We are honored to recognize Vincent Parziale for his compassion and commitment to the people in our care and in our community. His actions demonstrate what it means to give back," remarked SCO Deputy Executive Director Keith Little. "We're also fortunate to have so many friends who come out to this event year after year as part of the SCO family. Their support is critical to helping us build a strong foundation for the children and families we serve."
SCO extends its gratitude to this year's leading sponsors: The Treiber Family, Cynthia and Lee Vance, Gramercy Group, Inc., Benjamin Development Co., Colonial Wire & Cable, Irwin Siegel Agency, Inc., JoEllen & Scott Treiber, Sterling National Bank, and Zurich Insurance Group. Additional sponsors include: Alliant Insurance Services, Inc., Bays Lung Rose & Holma, Keri & Eric Carlstrom, Cool Running Interiors, Peggy & Bob Gartland, John & Joan D'Addario Foundation, Metro Environmental Services, LLC, Mutual of America, Narragansett Bay Insurance Company, Bob Sherman, Steel Equities, The Donaldson Organization, TNT Scrap LLC, and Wheatley Agency, Inc.
88%
of young adults in foster care (18+) are enrolled in school or working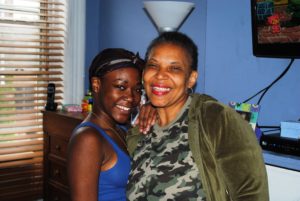 We help
1,100
children and young adults through foster care programs