 Speakeasy Soiree 2023
Apr 20, 2023 / Mutual of America Financial Group - 320 Park Avenue, New York, NY
SCO Speakeasy Soiree
Honoring: PharMerica
April 20, 2023 ⋅ 6pm-9pm
Humanitarian Award: BSE Global
---
Event Committee
Co-Chairs:
Michael Furlani
Essya Hanachi
Members:
James Baranello
Mirna Daouk
Vincent Moorehead
Christina Rios
Brian Rooney
Joe Siringo
William Treiber
---
Sponsors
Presenting Sponsor
Mutual of America
Razzle Dazzle
Essya Hanachi
Cat's Meow
PharMerica
Bootlegger
Corporate Synergies
Squash Exterminating
We are delighted to announce our 3rd Annual Speakeasy Soiree on April 20, 2023 to be held at the Mutual of America Building on Park Avenue in New York City. Please join us for a fantastic Speakeasy-themed event and fabulous cocktail reception complete with impressive auction items, prohibition-era beverages, jazz music and more.
Help SCO raise funds for the 50,000 New Yorkers in our care while also creating awareness of the great work that we do for our community. Your support makes all the difference to help Unlock Potential for Children and Families in SCO's programs. Because of generous supporters like you, last year SCO was able to do the following:
Ensured 99% of at-risk families throughout Brooklyn & Queens remained together and stable with family support services
Sheltered 5,200 youth, adults and children experiencing homelessness
Served 1,100 children and young adults in foster care and their families
Strengthened families and communities across the metro area, providing 14,000 New Yorkers with counseling, support and community-based services
We look forward to seeing you on April 20th!
Or print and mail the Sponsorship Form with your donation, or email the sponsorship form to Emma Flahive at [email protected]
88%
of young adults in foster care (18+) are enrolled in school or working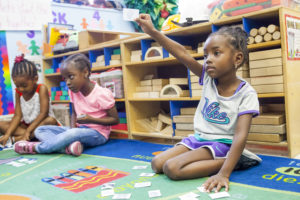 We help
1,500
children get ready for kindergarten