 A Vibrant Brownsville
---
United for Brownsville
It may take a village to raise a child but in the urban community of Brownsville, Brooklyn, the proverbial adage is taken to a whole new level through United for Brownsville's multi-generational approach to improving literacy and social-emotional development of young children and their families. 
United for Brownsville (UB), a collaborative impact initiative incubated by SCO Family of Services and Community Solutions, unites families and service providers around the shared goal of improving the community's early childhood system. With the mission to improve outcomes for the 3,500 children under the age of three living in Brownsville, UB's strength-based approach celebrates the vibrancy of the community, the diversity of its families, and fosters pride-in-place where people live and learn.
A collaborative of families and local service providers, UB was founded on the belief that parents and service providers are experts in their fields, bringing unique strengths and experiences to their parenting and professional lives. Through collaboration and recognition of each other's contributions, families and providers work in tandem to strengthen services, networks, and outcomes.
Learn more. Visit unitedforbrownsville.org
We shelter
5,200
youth, adults and children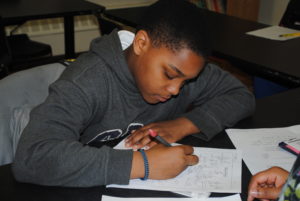 Children in our NYC shelters had a
96%
attendance rate at NYC DOE schools