 SCO Council
The SCO Council is a diverse group of individuals and corporate partners committed to improving the lives of children and families living in communities of need. A primary objective of this group is to focus on engaging corporate supporters. This is an ideal leadership opportunity for those passionate about SCO's mission and seeking an opportunity to engage in the important work we do.
Membership Benefits
Entrepreneurial opportunity to raise meaningful dollars in support of New York's under-served children, families and individuals with special needs.
Ability to meet, mingle, and work with like-minded peers throughout the New York City metropolitan area.
Exclusive access to volunteer opportunities and fundraising events.
Networking and collaboration with SCO's Board of Directors, and hands-on and experiential training for future Board membership.
What are a Council member's characteristics and responsibilities?
Council members should have the capacity to expand SCO's base of champions, help position SCO positively in their work and personal networks, and help leverage the following:
Passion for SCO's mission and work in the community
A connection to resources in the business community/corporate realm
Has the capacity and willingness to make meaningful donations in support of our work
Internship/volunteer/mentorship opportunities for SCO young adults
A connection to individuals who may want to plan and/or support an SCO fundraising events/make a donation
Membership on a NYC or Long Island-based fundraising event committee
Host for cultivation events
Identify honorees for Special Events
How can I get involved?
Contact Kim Gerstman at kgerstman@sco.org to learn more about this opportunity.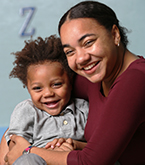 Isis & Kaiden
Bethany I
"We've made lifelong friends and family. It was a beautiful struggle." Learn More
Jewelle
Madonna Heights Residential School
"I'm not going to give up because I know they're not going to give up on me." Learn More
98%
of the young adults in our Scattered Site Supportive Housing program were gainfully employed, engaged in school, or both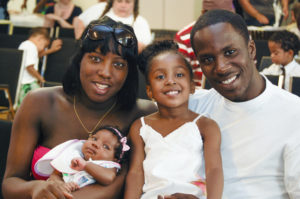 We provide
24,000
families and individuals with support services and community activities