 Christine Rupp
Board Member
Christine Rupp is a businesswoman and former attorney. Most recently, Christine owned and operated two Kidville franchises, large facilities that cater to young children and their families in New York City, where she gained experience in franchises, small business formation, sales, marketing, staffing and operations. She recently sold both franchises back to the founders of the Kidville Company.
Christine is a skilled manager who employs her background in law and business as a volunteer for small business owners at The Acceleration Project, a consulting firm that works with small businesses, entrepreneurs, municipalities, and nonprofits, to accelerate growth and help local economies thrive. She joined SCO's Board of Directors in 2018 and continues to volunteer with several community organizations and manage her family's foundation.
Christine earned her bachelor's degree at The George Washington University, and holds a JD from New York University School of Law and an MBA from New York University, Stern School of Business.
96%
of 12th graders in SCO's Family Foster Care program graduated high school, with 65% enrolled in post-secondary education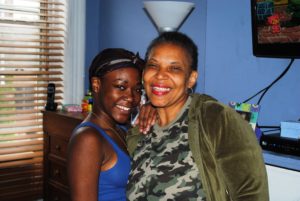 We help
1,400
children and young adults through foster care programs