 Elyse B. Feldman
Vice President, Finance
Elyse Feldman oversees the treasury/cash management functions, accounts payable, corporate "P-card" administration, consumer banking and various other matters involving fiscal operations across SCO.
Before becoming Vice President, Finance in 2015, Elyse served as Fiscal Director for SCO's Shelters and Homeless Services programs for three years.  In that role, Elyse was responsible for budgeting, financial reporting and analysis, accounts receivable management, contract claims, cost reports, audits and liaising with program management to provide fiscal guidance.  Prior to that, Elyse served as a Fiscal Officer for numerous programs across several different funding sources, ensuring program compliance with funding source guidelines and regulations including rate structure and maximizing use of funds.  Elyse joined SCO in 2001 as Budget Director when the Agency's budget was approximately $110 million and has participated in its growth to more than double that amount.
Prior to her twenty years at SCO, Elyse held several positions in fiscal management in Health Care and in the Financial Services sector.  Elyse has an MBA from Pace University in Corporate Finance and a BS in Accounting from CUNY's Brooklyn College.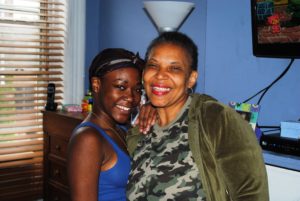 We help
1,100
children and young adults through foster care programs
85%
of residents in our group homes for adults with developmental disabilities attended Day Habilitation and receive vocational services