 Heath Bloch
Executive Vice President, Community Health Systems
Heath Bloch spearheads the agency's transformation into one system of care for individuals and families in a value-driven, integrated health and human service delivery system inclusive of physical health, behavioral health and housing. In addition, Heath oversees the operations of SCO's continuum of New York State Department of Health (DOH); Office of Alcoholism and Substance Abuse Services (OASAS); Office of People with Developmental Disabilities (OPWDD); Office of Mental Health (OMH); State Education Department (SED)/Office of Children and Families Services (OCFS) residential and schools; New York City's Department of Homeless Services (DHS); Department of Youth and Community Services (DYCD) and Long Island's Department of Social Services (DSS) homeless and runaway youth programming.
Heath has nearly two decades of professional experience in the public and private social services sector with particular expertise in the areas of behavioral health services, intellectual/developmental disabilities, health care administration and nonprofit leadership. Prior to joining SCO, Heath was the Assistant Executive Director at the Shield Institute, an intellectual/developmental disability provider, and currently serves as Adjunct Professor of Advanced Social Policy in Mental Health at New York University's Silver School of Social Work. Previously, he held senior organizational and program leadership positions at the Jewish Board of Family and Children's Services, the New York City Department of Health and Mental Hygiene and the Health and Hospitals Corporation, Metropolitan Hospital Center. He has also worked as a social worker, psychotherapist and residence counselor early in his career.
Heath is a graduate of Northeastern University and holds an MSW and a post-graduate certificate in Advanced Clinical Practice from New York University.
We shelter
4,600
youth, adults and children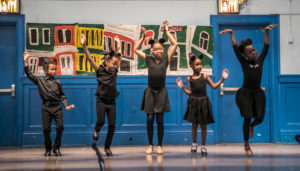 We inspire
9,900
children and teens through academic, after-school, summer and work readiness programs