 Jonathan McLean
Vice President, Residential & Juvenile Justice Services
Jonathan McLean joined SCO in September 2019. Jonathan manages group living for young mothers, LGBTQ youth, court involved youth, and youth with special needs or a behavioral health issue; evidence-based preventive services for adolescents and their families; supportive housing for young adults and special pilot projects.
Jonathan is a Licensed Clinical Social Worker who comes to SCO Family of Services with over sixteen years of experience working with adults, children, and families in the New York child welfare and mental health systems. Prior to coming to SCO, Jonathan spent the past twelve years at the Jewish Board and held several leadership roles in the agency's Children's Residential and Preventive Services divisions.
Jonathan graduated from Adelphi University with a Bachelor's degree in Social Welfare and earned his MSW from Hunter College School of Social Work.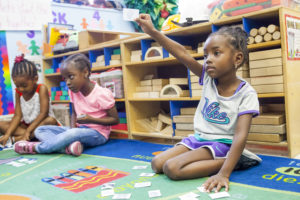 We help
1,700
children get ready for kindergarten
4 out of 5
young adults (21+) at our Residential Treatment Center for youth with developmental disabilities participate in Day Habilitation or are enrolled in school