 M. Steven Williams
Assistant Secretary
Steven Williams is Managing Partner at Danforth Development Partners and Legacy Construction LLC. With over 35 years of experience in the real estate and construction industries, Stevens has consistently demonstrated keen leadership in finance and construction management. He has unique insight and a proven track record of working with elected officials, government agencies and community stakeholders to set a direction for the communities he is committed to improve.
Steven began his career in real estate and development and construction by rising to Vice President of Residential Management with Sulzberger & Rolfe. He was later appointed by NYC Mayor David Dinkens to work at the New York City Department of General Services where he served as Assistant and Acting Deputy Commissioner. He was on the Dinkins/Giuliani transition team and represented DGS on the Mayor's Emergency Management Team in its response to the first World Trade Center bombing in 1993. He then joined McCoy Realty as Executive Vice President of Asset Management.
Steven's commitment extends to supporting social agencies including UNCF, Spence Chapin Family Services, Project Renewal, Saint Phillips on the Park Housing Corporation, 125th Street Business Improvement District and Azurest Property Owners Association. Mr. Williams joined the SCO Board of Directors in 2018.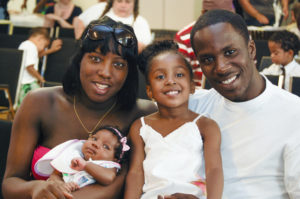 We provide
14,000
families and individuals with support services and community activities
We shelter
5,200
youth, adults and children