 Susan Moran
Vice President, Intellectual & Developmental Disabilities Services
Susan Moran oversees all residential and community programs for people with developmental disabilities. Prior to joining SCO in 2003 as Assistant Executive Director, she served as Director of Residential Services at Queens Centers for Progress (formerly United Cerebral Palsy of Queens) where she developed the Individual Residential Alternative (IRA) program – group living for adults with developmental disabilities. She previously worked at Family Residences (FREE) on Long Island, where she opened FREE's first IRA and wrote the Policy & Procedure Manual; she also served as the first Senior Program Director and the first Director of Planned Giving, Public Relations, Development of New Programs, and Grants.
Susan serves on the Policy Analysis Committee of the New York State Association of Community Residential Agencies (NYSACRA) and as Secretary for the Board of Directors of Park House, a small agency providing services under the auspices of the Office of Mental Health.
Susan is a graduate of Long Island University and holds an MA from Empire College, State University of New York.
95%
of women in our residential recovery program remained substance free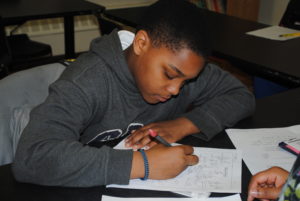 Children in our NYC shelters had a
96%
attendance rate at NYC DOE schools