 Theresa E. Hassler
Vice President, Government Affairs
Theresa Hassler joined SCO Family of Services in December 2019 as the Vice President of Government Affairs.
In this role, Theresa will serve as SCO's chief advocate and representative on state and city legislative, policy and budget initiatives and strengthen SCO's relationships with elected officials who represent the communities in which we work as well as those with oversight of the government agencies with which SCO contracts. Theresa is an attorney with significant experience working in government, the non-profit sector and her own practice representing both individual clients and community-based organizations.
Theresa's government positions in New York City include Director of Research, Policy & Planning for the Office of Administrative Trials & Hearings (OATH); and Assistant Director of Appointments for the Office of the Mayor. As a native of Missouri, Theresa was the Founder and Director of The Maverick Group, an LLC specializing in political consulting, community relations and governmental affairs. She also served as head of economic development policy and chief liaison in the Office of the Lieutenant Governor and subsequently, Political Director and Deputy Campaign Manager for the Lieutenant Governor.
Theresa's experience in the non-profit sector includes Director of Communications, Government Relations, and Community Organizing for the NYC Coalition Against Hunger; SVP of Strategic Partnerships & Program Policies for Addicts Rehabilitation Center (ARC) and in MO; Founder and Executive of C.R.E.A.T.E, Inc., nonprofit serving seniors living in affordable housing. She attended Drake University Law School.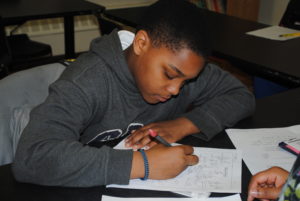 Children in our NYC shelters had a
96%
attendance rate at NYC DOE schools
93%
of adults with developmental disabilities living in SCO's IRAs (group homes) made meaningful connections by participating in community inclusion activities