 CFL at Sunset Park High School
After School • Summer Camp • Youth Employment
Sunset Park High School is the neighborhood's first and only high school, and as a key community partner, the Center provides meaningful supports to the school and its students year round.  SPHS teachers and staff from SCO's Center for Family Life co-lead advisories and after school programs that enhance the strengths of each student, promote academic excellence and assist in youth employment.
Sunset Park HS teachers and CFL staff co-lead weekly Advisory Partnership groups that promote college readiness and foster inclusiveness and active participation in the school and community. This partnership ensures that every student is known and supported and all members of the school community are engaged in creating a positive school culture.
After School programming combines the resources of the Center's After School Program, Youth Employment Program and "Life Lines" Community Arts Project with tutoring and clubs led by SPHS teachers to provide a rich menu of academic and arts enrichment, sports and recreation, community service, college readiness and career exploration activities. A five-day a week After-school Arts Program for students in grades 6-12 provides instruction in dance, acting, vocals, percussion, visual arts, and creative writing, along with daily homework assistance, computer access, and academic enrichment.  A High School Internship Program allows high school students to volunteer as intern staff in the after school program two afternoons per week.
The Summer Youth Employment Program offers summer jobs with employers throughout Brooklyn for youth ages 14-24. Worksites include local government agencies, libraries, hospitals and clinics, child care centers, summer day camps, senior centers and nursing homes, community organizations and retail firms.  A six-week Community Arts Summer Day Camp serves youth ages 10-15. Throughout the year, Performing and Visual Arts Troupes provide pre-professional skill development in theater, dance, music and visual art along with leadership training and opportunities for teens to conduct workshops and performances on family and community issues with a variety of populations.
Who Can Benefit from this Program
Youth seeking after school, arts programming, summer day camp, and internships in the after school program
Age Criteria or Other Eligibility Requirements
Students in grades 9-12
How to Access this Program or Service
Contact the program at 718.840.1640
This program is associated with...
Our mission is to promote positive outcomes for children, adults and families in Sunset Park through the provision of a comprehensive range of neighborhood-based family and social services. Read More
Success Stories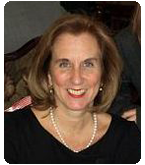 Jackie Tyree Kos
"It's exciting to be involved with an agency that is doing so much good for so many people." Learn More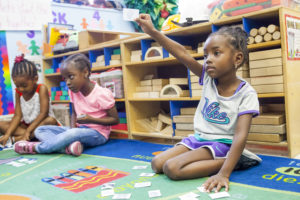 We help
1,700
children get ready for kindergarten
We shelter
4,600
youth, adults and children