 CFL Single Stop
Our Single Stop provides individuals and families with professional consultation and support to address financial, legal and personal issues – all in one familiar, convenient location. and all at no cost. Services include accessing health insurance, tax and financial advice, help applying for benefits, immigration, and legal help.  CFL's Single Stop includes an Advocacy Clinic that provides numerous supports to the community such as benefits counseling, translation services, and referrals to help individuals and families access and use government services.
Who Can Benefit from this Program
Families and individuals living in Sunset Park in need of professional assistance with financial, legal or personal issues
How to Access this Program or Service
Contact the program at 718.492.3585
Schedule a tax preparation appointment.
This program is associated with...
Our mission is to promote positive outcomes for children, adults and families in Sunset Park through the provision of a comprehensive range of neighborhood-based family and social services. Read More
Success Stories
Antoinette's Story
Morning Star
"They helped me learn how to be myself, then how to be a mom." Learn More
East Brooklyn Community High School Students Reflect on Graduation Day
"They're your backbone, they help you and support you no matter what you do in life." Learn More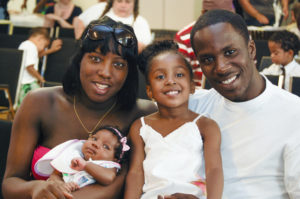 We provide
24,000
families and individuals with support services and community activities
87%
of young adults in foster care (18+) are enrolled in school or working