 SCO Beacon Center at MS 35
The Beacon Center is a cornerstone of the Bedford Stuyvesant community. Located in MS 35, the Beacon Center provides a wide range of after school activities as well as evening and weekend services, workshops, summer enrichment programs, and recreational activities open to every family in the neighborhood.
The Beacon Center is a vital hub of activity within the neighborhood and serves as a gathering place for local and family celebrations. More than 2,000 children and adults participate in programs and events at the Beacon Center each year. Additionally, we partner with community organizations and local agencies to on a variety of programming including a drum and bugle corps, basketball leagues, fitness classes, computer literacy classes, and dance.
Success Stories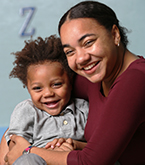 Isis & Kaiden
Bethany I
"We've made lifelong friends and family. It was a beautiful struggle." Learn More
Ross' Story
Westbrook Preparatory School
"I'm actually different from many people with Asperger's in that I'm a very social guy" Learn More
91%
of women in our residential recovery program remained substance free
Last year, we placed
1,470
youth in employment, subsidized employment or internships