 Family Foster Care – Education & Permanency Support Services
The Education and Permanency Support program helps children, youth, and families in foster care receive the assistance and services they need to achieve reunification and other permanency goals by bringing together key areas of support related to family (e.g. housing, public assistance, immigration, child/parent therapy), youth (e.g. relationships, employment, housing) , and education (e.g special education, tutoring, early childhood programs, college).
This program is associated with...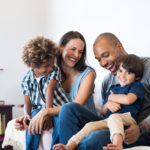 For over 50 years, SCO's Foster Care practice has been helping children and their families grow, heal and thrive. We find safe, temporary families for children and teens throughout New York City and Long Island. Read More
Brownsville, Brooklyn is a vibrant, evolving, and unique neighborhood; and SCO is proud of our partnership with the community for over three decades.  Read More
Related News
Success Stories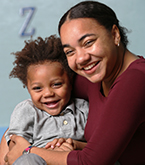 Isis & Kaiden
Bethany I
"We've made lifelong friends and family. It was a beautiful struggle." Learn More
Fadwa's Story
Foster Care and Education
"I'm going to be successful regardless of what I've been through." Learn More
95%
of women in our residential recovery program remained substance free
100%
of eligible students at Westbrook Preparatory School passed the Regents exam on the first try