 Jail-Based Program
Our Jail-Based Program provides intensive programming services for justice-impacted young adults ages 18-21 who are currently in New York City Department of Corrections custody.
The goal of the program is to reduce challenging behavior and recidivism by providing skill development, transition planning referrals, and workshops covering a variety of topics.
A team of SCO staff members provide daily workshops and transitional services to young adults on Rikers Island, teaching them job-related skills, financial literacy, budget management, and a variety of other skills that will make them more employable and help them achieve future success. Our staff also provide workshops on such things as anger management and coping skills to help these young adults better deal with negative situations, such as working through potential barriers to employment.
SCO's Jail-based Program is part of an ongoing partnership between SCO Family of Services and the New York City Department of Corrections.
Success Stories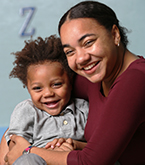 Isis & Kaiden
Bethany I
"We've made lifelong friends and family. It was a beautiful struggle." Learn More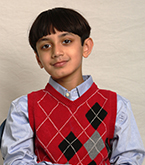 Faiz
RJMCC & Tyree Learning Center
"His progress has been exponential. In barely a year, he's surpassed everyone's expectations. It's been transformative." Learn More
100%
of eligible residents at our Dix Hills Residential Treatment Facility participated in work, internship, or volunteer activities
99%
of at-risk families throughout Brooklyn & Queens remained together and stable with family support services