 CFL Community School at PS 503/506
Community School • After School • Summer Camp • Beacon
CFL has partnered with PS 503/506 to bring the Community School model to Sunset Park. As a Community School, PS 503/506 is a neighborhood hub where students receive high-quality academic instruction, families can access social services, and the community comes together to share resources and address their common challenges. Center for Family Life's school-based programs use social group work methodology and purposeful activities to involve participants in group experiences that promote individual growth, support family life, and create a sense of community.
We offer a five-day-a-week School Age Child Care/After School Program for children in elementary school. All children in the program receive a daily snack, academic enrichment /homework assistance and weekly instruction in creative/visual arts, performing arts, literacy, and sports/games. Our after school programs are an essential resource for working families, engaging children in consistent group and community-building activities that promote social, physical, academic, artistic, and leadership development during out-of-school hours.
A six-week Summer Day Camp for children ages 5- 13 provides 3 days of onsite activities in visual and performing arts and literacy, as well as 2 days of educational, cultural, and recreational field trips. Special events include theme days and an all-camp final show for parents and the community.
Youth Leadership/Counselor-in-Training (CIT) program for youth ages 14 and older, offers volunteer work experiences, training, and academic and personal support, while providing a context in which teenagers and younger children can enjoy the mutual benefits of intergenerational relationships.  Our Parent Involvement Program offers family nights, special events, a sewing group, cultural outings, and volunteer support.
Who Can Benefit from this Program
Families with children seeking after school, school-age child care and summer day camps, service learning and youth leadership activities, job-readiness and youth employment, indoor/outdoor Neighborhood Centers, and parent, family and community special events, as well as in-school partnerships with teachers and students at Sunset Park High School and MS 136/MS 821
Age Criteria or Other Eligibility Requirements
After school and day camp: 5-13.  CIT: 14 and older
How to Access this Program or Service
Contact the program at 718.439.5986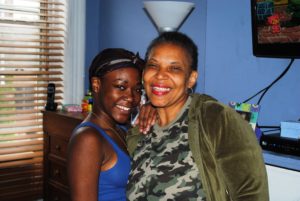 We help
1,300
children and young adults through foster care programs
96%
of students at our Dix Hills campus participated in weekly wellness activities