 Medical & Developmental Supports – Brooklyn
Specialized Medical & Developmental Supports provides supportive services for families in which a caregiver or child has a medical condition or developmental disability. Also known as intensive preventive services, this program offers the same basic services offered by our Family Support Programs, but these services are modified and/or intensified to meet the family's specific needs.  The program utilizes an interdisciplinary approach involving case planners, case aides, nurses and a developmental specialist to meet the needs of families, including advocacy support and referrals.
Who Can Benefit from this Program
Families in need of parenting support and help finding resources to strengthen their families / families with involvement with Administration for Children's Services (ACS) due to alleged abuse or neglect.
Age Criteria or Other Eligibility Requirements
Families who are pregnant or with children under 18, with a family member with a medical condition or developmental delay, in Brooklyn
How to Access this Program or Service
Contact the program director at 646.436.6481
Success Stories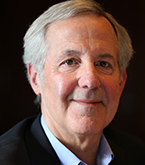 H. Craig Treiber
"The diversity and impact of the services provided make me proud to support the organization." Learn More
Antoinette's Story
Morning Star
"They helped me learn how to be myself, then how to be a mom." Learn More
We inspire
8,200
children and teens through academic, after-school, summer and work readiness programs
We provide
24,000
families and individuals with support services and community activities