 SCO Family of Services Receives $1.1 million Grant from the Conrad N. Hilton Foundation for Passages to Adulthood Project
November 18, 2021 / Independent Youth News
SCO Family of Services received a $1.1 million grant from the Conrad N. Hilton Foundation for the Passages to Adulthood Project in order to provide transition age youth with the wraparound services needed to develop the solid networks, strengthened connections, and key skillsets necessary to transition into adulthood with fewer challenges and obstacles to success.
Many marginalized youth ages 18-26 are not prepared to meet the demands of adulthood after leaving the systems that once functioned as their primary caretakers, such as the foster care, teen shelter, prevention, and juvenile justice systems. Studies show that roughly 20% of youth in foster care will become homeless the day they age out, and 1 out of 4 youth in foster care will become homeless within four years of aging out of care. The burden of being evicted falls disproportionately on lower-income young adults and those from impoverished communities, with longitudinal studies showing disproportionate impact on Black young adults. Many young adults of color end up getting evicted and have limited support from meaningful adults; they have inadequate skills to sustain employment or housing; they often experience food insecurity; and they are at risk for involvement in the justice system.
SCO and the Conrad N. Hilton Foundation share a mutual commitment to the goal of directly addressing the challenges faced by transition age youth in foster care and those at risk for involvement in the justice system, and ensuring they are equipped with the skills and supports they need to thrive.
Through the Passages to Adulthood project, SCO will serve 200 young adults, ages 18-26 (including transition age youth and youth who are not currently in foster care), to help bring about positive shifts in their self-perception, self-respect, and wellbeing, and increase in skills to address the impact of relational trauma.
The Passages to Adulthood project will focus on four areas:
Support transition age youth in developing an understanding of their adverse childhood experiences and provide opportunities to practice healing-centered care
Help youth grieve and repair relational trauma to give them the best chance to create meaningful connections and expand their social supports
Teach youth how to amplify their voices and use creativity as a pathway to develop leadership and critical thinking skills necessary to transition to adulthood
Assist youth in developing a growth mindset that contributes to building life skills and engaging in career mapping, education, and financial management/wealth building
SCO will provide mentoring through youth peer mentors (ages 24-28) and adults with lived experience. Each youth will have an advisory board for long-term support, consisting of community members and family or kin. SCO will also provide education, life skills, and employment supports, assisting youth in enrolling and pursuing GED or post-secondary education programs or employment. Through enhanced training, skill building (such as money management), and connection with adults and community resources, SCO will support youth in sustaining a stable residence.
About Conrad N. Hilton Foundation: International hotelier Conrad N. Hilton established the grantmaking foundation that bears his name in 1944 to help people living in poverty and experiencing disadvantage worldwide. Today, the work continues, concentrating on efforts to ensure healthy early childhood development and sustainable livelihoods for youth, support young people transitioning out of foster care, improve access to housing and support services for people experiencing homelessness, identify solutions to safe water access, and lift the work of Catholic sisters. Additionally, following selection by an independent, international jury, the Foundation annually awards the $2.5 million Conrad N. Hilton Humanitarian Prize to an organization doing extraordinary work to reduce human suffering. The Foundation is one of the world's largest, with $7.5 billion in assets. It has awarded grants to date totaling more than $2 billion, $207 million worldwide in 2020. Please visit www.hiltonfoundation.org for more information.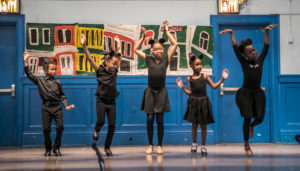 We inspire
9,900
children and teens through academic, after-school, summer and work readiness programs
91%
of women in our residential recovery program remained substance free