 Rachel's Story
June 19, 2012 /
Rachel struggled with crippling anxiety, which came to a head in 2012. She had always been a straight A student, however, her worsening social anxiety, general anxiety and panic attacks led to her eventual diagnosis – Rachel had Asperger syndrome. When she arrived at Westbrook, it was hard for Rachel to imagine becoming the college student she is today. "When I first got to Westbrook, I couldn't even say the word college without getting nauseous," she recalls.
Rachel enrolled in Westbrook in May 2012. She says, "Attending Westbrook was the first time I felt comfortable with other kids." Transferring from a school with 1,200 students to Westbrook, with a student body of 24, surely played a role in her transformation, but it was much more than that.
"My anxiety went down so much. The other students understood me because they were going through a lot of the same things. I also had a great therapist, Suzy. There was always someone I could talk to at Westbrook," says Rachel.
Rachel went on to attend Landmark College in Vermont. She has access to vocational, therapeutic and academic supports and she draws upon the coping techniques she learned at Westbrook whenever issues arise. Rachel studied liberal arts and hopes to attend law school.
96%
of 12th graders in Family Foster Care graduated high school; 61% are enrolled in post-secondary education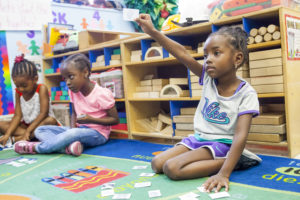 We help
1,500
children get ready for kindergarten