 Ross' Story
June 19, 2018 /
Ross, a former student at SCO's Westbrook Preparatory School, is a motivated and engaging young man who has Asperger syndrome. "I'm actually different from many people with Asperger's in that I'm a very social guy," says Ross. "On the other hand, sometimes I am unaware of other people's feelings. I can be impulsive, and I do get overwhelmed. "
Ross had difficulty adapting at his previous public school due to these challenges. However, Westbrook's residential school setting gave Ross the opportunity to work on his social skills and develop strategies to help him avoid feeling overwhelmed.
One key element of life at Westbrook is the internship program. While students find comfort and build confidence living and learning with other teens who have similar challenges, they know that they need to prepare themselves to communicate and work well with all kinds of people. Ross's first internship was at Sports Authority, and he held another at St. Brigid's Elementary School Camp where he found talking with children about sports very rewarding.
His interest in sports led Ross to his next internship at WCWP 88.1 FM, the college radio station at CW Post. He ran the audio control sound board at sporting events, made guest appearances on a college sports talk show and researched sports information for use on air. He enjoyed his experience so much that he decided to study communications in college.
85%
of residents in our group homes for adults with developmental disabilities attended Day Habilitation and receive vocational services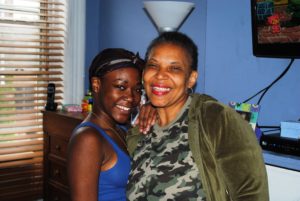 We help
1,100
children and young adults through foster care programs