 SCO News
September 22, 2014 / SCO News
SCO Family of Services' Center for Family Life (CFL) has been incubating worker cooperatives in Sunset Park, Brooklyn for the past eight years. We have seen how our work has helped empower our community by supporting cooperative members in their quest for fair wages and dignified employment…
Read More
---
September 5, 2014 / SCO News
SCO's Center for Family Life and members of the "Golden Steps" worker cooperative met Thursday with staff from City Council Speaker Melissa Mark-Viverito's office to discuss CFL's implementation of initiatives funded by the Council for FY15 to incubate worker cooperatives in low-income NYC neighborhoods and develop new cooperatives in Brooklyn's immigrant communities.
Read More
---
August 27, 2014 / Independent Youth News
Center for Family Life's "Life Lines" Visual Arts Troupe had the opportunity to present a piece of artwork at the Dedalus Foundation Gallery in Sunset Park's Industry City on August 14th. High school students worked collaboratively to research ideas, draft images and ultimately create the 8' x 4' canvas mural, which depicts a family looking out over Sunset from the vantage point of the park. The mural, titled "Capturing Memories," depicts students, their families and images along the horizon, representing the Sunset Park community. "The park symbolizes family, togetherness and memories," said Stephanie Yu, one of the students. "Sunset Park is a tight-knit community and the mural was created to represent that closeness."
Read More
---
August 12, 2014 / SCO News
On August 7, the 64th Street Community Garden welcomed elementary school students from PS 503 and 506 to celebrate the conclusion of Center for Family Life's 2014 DYCD Summer of Service program. For the past four years, the Summer of Service program has engaged youth and parents by creating opportunities for family members to get involved by harvesting crops and participating in learning activities that promote healthy nutrition and support a vibrant outdoor life.
Read More
---
June 10, 2014 / SCO News
Center for Family Life's 9th Annual Mary Geraldine Symposium took place on June 10. The topic of this year's event was Building Community Alliances for Food Justice, focusing our discussion on issues related to equitable access to healthy food in low-income urban communities. The event began with an inspiring keynote address by Karen Washington, urban farmer and social justice activist, who has been a tireless advocate for food justice in her Bronx community. Later, a panel discussion featuring Patrick Curtin from Food Bank for NYC, Kady Ferguson from the Brooklyn Food Coalition, Anna Hammond, from the Sylvia Center, Paula Lukats from Just Food, and John Kixmiller, 64th Street Community Garden Coordinator and former CFL Beacon program director.
Read More
---
June 2, 2014 / SCO News
The Trusty Amigos Pet Care Cooperative – New York City's newest worker co-op – is officially launching its citywide dog walking and pet care service, starting with a meet-and-greet with the cooperative members from 2-4 p.m. on Saturday, June 7, 2014 at the flagpole in Sunset Park closest to the entrance at 41st and 6th Ave. The cooperative welcomes the public to stop by, ask questions, get information about rates and services, and enjoy refreshments. Dogs from Sean Casey shelter will be available for adoption during the event.
Read More
---
May 29, 2014 / SCO News
The New York City Council honored Center for Family Life on May 29, 2014 with a proclamation recognizing CFL for its outstanding work supporting worker cooperatives in New York City. Vanessa Bransburg, Director of Cooperative Development and Julia Jean-Francois, Co-Director of Center for Family Life represented CFL in a ceremony recognizing nonprofit organizations that are leading NYC's cooperative business development movement.
Read More
---
May 14, 2014 / Independent Youth News
"Life Lines" Community Arts Project was proud to present this year's original production, "DREAMS" during the week of May 12 – May 16, 2014, with six performances at Sunset Park High School. Our cast of 150+ participants includes students from Sunset Park High School, MS 821, MS 136, as well as from other Brooklyn middle and high schools. "DREAMS" provides a glimpse into the lives of 16 teenagers and parents as they follow their hearts and explore their innermost hopes, despite the obstacles standing in their way.
Read More
---
May 8, 2014 / SCO News
SCO/Center for Family Life's 2014 Gala Fundraiser & Cocktail Party was a great success! The smell of chocolate led supporters through the Brooklyn Army Terminal and into the magnificent Jacques Torres Chocolate Factory, where we celebrated the spirit of entrepreneurship, leadership and community development. We honored five individuals with our "Celebrating Community" Award: Cooperatives United for Sunset Park (represented by Sara Castillo, Elvira Rojas, Yuri Sanchez, and Monica Valerio) and Jacques Torres, individuals whose success as immigrant entrepreneurs has lead our neighborhood's economic revival and inspired its residents to believe that they, too, can "make it in Sunset Park."
Read More
---
February 24, 2014 / SCO News
Representatives from SCO's Center for Family Life spoke at a New York City Council Public Hearing in February 2014 to discuss how worker cooperatives can lift families out of poverty. Vanessa Bransburg, Director of Cooperative Development at CFL and Yadira Fragoso of Sí Se Puede! Women's Cooperative were joined by Saduf Syal of Make the Road New York to…
Read More
100%
of eligible residents at our Dix Hills Residential Treatment Facility participated in work, internship, or volunteer activities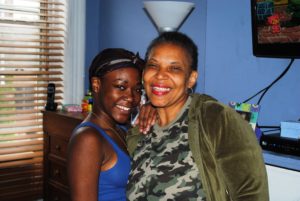 We help
1,100
children and young adults through foster care programs