 PRESS RELEASE: 5th Annual SCO/Family Dynamics Art Auction & Cocktail Party
March 26, 2015 / SCO News
FOR IMMEDIATE RELEASE:
Press Contact:  Sharman Stein, Director of Communications
[email protected], (718) 797-3068
Brooklyn, New York – The 5th Annual SCO/Family Dynamics Art Auction & Cocktail Party will be held from 6:30 to 8:30 p.m. on Tuesday, April 28th at Site/109, 109 Norfolk St., in Manhattan. The auction's Honorary Artist Chair is contemporary artist Harif Guzman of New York. Harif's early years in his father's print shop and roots in street art, collage and mechanical reproduction continue to inspire and inform his transformation from "street-smart skate punk" to acclaimed contemporary painter and mixed media artist. Guzman has created an original painting for the Auction entitled "Death Divorce Debt."
In addition to Guzman, whose work has a worldwide following, and has been featured at The Whitney Museum of Art, the other talented artists whose works will be auctioned off include: Ryan Keeley, Richard Phillips, Alison Jackson, Ron Diorio, Robert Szot, Deborah Brown, Erik Parker, Clayton Calvert, Andrew Fladeboe, Eric Demarchelier, Patricia Avellan, Ashley Woodson Bailey, Georgia Elrod, J Grabowski, Ann Jackson, Richard Jacobs, Anthony Kiernen, Glenn Paul Smith, Ross Watts and Brian Pearson.
The Art Auction supports Family Dynamics' after-school art programming, which provides art instruction for children and teens in high-need communities throughout Central Brooklyn. To date, students have created striking self-portraits, mixed media and collage style landscapes, sculptures and stagecraft all with discarded materials. As their contribution to the Auction, students will create and donate for auction a large mixed media portrait of President Barack Obama made of fabric, beads and other nonconventional materials provided in partnership with Materials for the Arts.
The goal of this year's event is to expand Family Dynamics' art programming, which now serves over 1,500 young people each year.
The evening will feature cocktails and hors d'oeuvres at Site/109, an events and popup exhibitions space on the Lower East Side.  The auction will have both a live and silent component. Sarah Shinn Pratt, a Director of Lofty.com, is volunteering her time to serve as auctioneer for the evening. Lofty.com is an expert reviewed marketplace for valuable fine art, antiques and collectibles, and Ms. Pratt is a veteran of Sotheby's. The event is being co-chaired by Jeremy FitzGerald and Joni Grossman.  Previous Honorary Artist Chairs for the Auction have included Julian Schnabel in 2011, Dustin Yellin in 2012, Donald Sultan in 2013, and Erik Parker in 2014.
SCO Interim Executive Director Doug O'Dell says: "Our after-school art programs give children who might not have the opportunity otherwise a chance to express themselves creatively, to learn new skills and to grow as artists and individuals."
Family Dynamics, a program of SCO Family of Services, is committed to protecting children and strengthening families. Based in Bedford-Stuyvesant, Bushwick and Brownsville, Brooklyn, Family Dynamics reaches thousands of families throughout Central Brooklyn with programs including after-school and summer school activities, as well as workforce readiness, youth mentoring, music, recreation and the arts.
SCO Family of Services provides human services for 60,000 children, youth, families and adults each year in New York City and on Long Island. For more info, go to www.sco.org.
###
88%
of young adults in foster care (18+) are enrolled in school or working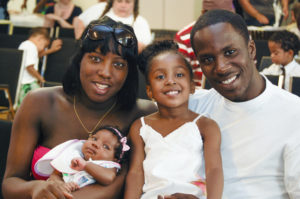 We provide
14,000
families and individuals with support services and community activities