 Contact Us
To Get Help
If you or a family member is in need of our assistance, please call our main office during business hours – 516.671.1253.
FOSTER CARE EMERGENCY ASSISTANCE HOTLINE: after regular business hours, please call our 24-hour hotline – 718.674.7800.
Si se necesita asistencia para Foster Care Parents o si tiene una emergencia y necesita contactar a nuestro personal despues de las horas regulares de atencion al publico, por favor sirvase llamar a nuestra línea directa de 24 horas – 718.674.7800
SCO SOLUTIONS: Have a suggestion, concern, or question? Contact the SCO Solutions Phone Line at 866.223.1211 or use the online form.
Media Inquiries
For media inquiries during business hours, please contact the Communications Office – 516.953.1801 or email coffice@sco.org.
If you are a reporter on deadline and it is after business hours, please call 516.269.0321.
For Information about:
Search employment opportunities or e-mail recruitment@sco.org
Learn about Foster Care or fill out a pre-qualification form
Learn about Becoming a Family Child Care Provider or fill out a pre-qualification form
Directions to our locations: click here
Rachel's Story
Westbrook Preparatory School
"Attending Westbrook was the first time I felt comfortable with other kids." Learn More
Wilson's Story
You don't always know you have a gift.
"Thanks to SCO Family of Services and Westbrook Preparatory School for being part of my success story," said Wilson. Learn More
4 out of 5
young adults (21+) at our Residential Treatment Center for youth with developmental disabilities participate in Day Habilitation or are enrolled in school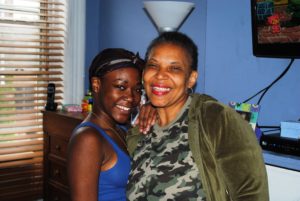 We help
1,300
children and young adults through foster care programs