 Suzette Gordon
Executive Vice President/Chief Legal Counsel
Suzette Gordon joined SCO in January 2019 as the agency's Chief Legal Counsel. In this newly created role, Suzette represents SCO in all legal matters, provides legal guidance to the President & CEO and staff and acts in an advisory capacity on major projects. She leads SCO's in-house legal services department, oversees the corporate compliance program, reviews contractual agreements, and serves as the liaison for outside legal counsel to ensure that SCO complies with all applicable laws and regulations.
Suzette brings 16 years of legal experience in both the private and public sectors, with particular expertise in healthcare transformation/Medicaid redesign. Most recently, she held the position of Compliance & Contracting Officer at SBH Health System's Bronx Partners for Healthy Communities, where she designed and operationalized the DSRIP's (Delivery System Reform Incentive Payment program) compliance program and navigated organizational advancement toward an integrated delivery system. Previously, she served as Deputy General Counsel & Agency Chief Privacy Officer at the NYC Department of Health & Mental Hygiene.
Suzette is a well-respected lecturer and author on healthcare privacy and the law, and is a board member of Primary Care Development Corporation. She is a graduate of New York University and holds a Juris Doctorate from New York University School of Law.
85%
of residents in our group homes for adults with developmental disabilities attended Day Habilitation and receive vocational services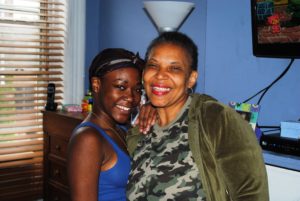 We help
1,100
children and young adults through foster care programs