 Tara Drennen
Chief Information Officer
Tara Drennen was appointed SCO's Chief Information Officer in January 2023. In this role, Tara sets and executes SCO's IT strategy across the agency, overseeing enterprise-wide technology implementations, applications, cybersecurity, server and device management, infrastructure services, and end-user technology support.
A hands-on leader with over 20 years of experience, Tara has led organizational transformation through the strategic adoption and management of technology solutions at financial and nonprofit organizations. Most recently, she held the position of Chief Information and Security Officer at Resources for Human Development where she managed large-scale projects including an end-to-end cloud strategy, an Electronic Health Record (EHR), and a Human Resources Information System (HRIS) for the agency's 5000 employees across 14 states. While at RHD, Tara spearheaded several major organization initiatives including contract management, employee on-boarding, financial planning, financial accounting projects and the agency's COVID response.
Tara holds an undergraduate degree from Thomas Edison State University, an MBA from Florida Institute of Technology, and multiple certificates in Project Management from Villanova University. She is a member of HIMSS, Information Systems Security Association, and Project Management Institute.
85%
of residents in our group homes for adults with developmental disabilities attended Day Habilitation and receive vocational services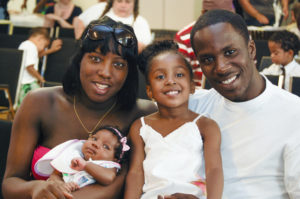 We provide
14,000
families and individuals with support services and community activities