 Kelly's Story
Kelly lives on a quiet tree-lined street with her husband, two sons, and an energetic puppy named Molly. Life is pretty good these days. In her own words, she has a decent job, a home, a car, and a supportive family – all things she never thought possible before entering SCO's Morning Star residential program for women recovering from substance use.
Since the age of 13, Kelly had been hooked on alcohol. For the next 10 years, she struggled with severe alcoholism, heroin addiction, and all the terrible symptoms that go along with that. She tried every which way to control her use but failed over and over again. Institutions, hospitals, and psychiatric facilities became a normal part of life. At the age of 23, Kelly realized she was running out of options. She had no place to live, was unemployable, and had no way to provide for herself or her 4-year-old son, Joseph. That's when she found SCO.
Kelly was 35 days sober for the first time in her adult life when she entered SCO's residential program. This would be the first of many pivotal firsts. While in program, she learned about accountability and structure. She was introduced to Alcoholics Anonymous and attended off site treatment programs. She felt supported and heard by the women and staff at Morning Star and thrived in this environment.
Little by little, Kelly rebuilt her life. With the help of vocational counselors, she returned to school, received her high school diploma, and took clerical courses. She was thrilled when Joseph came to live with her on campus, working with SCO's coaches and childcare team to hone her parenting skills. And she addressed her past traumas head on with mental health counseling at SCO's Family Services Clinic.
Kelly credits her time in Morning Star as life-changing. She has been gainfully employed since leaving the program in 2012 and now works for a successful law firm. She found her soulmate in Rob and was married in 2015, and expanded her family with another son, Aidan, a few years later. She likes to say she is a work in progress – and we know there are plenty of firsts still ahead for Kelly.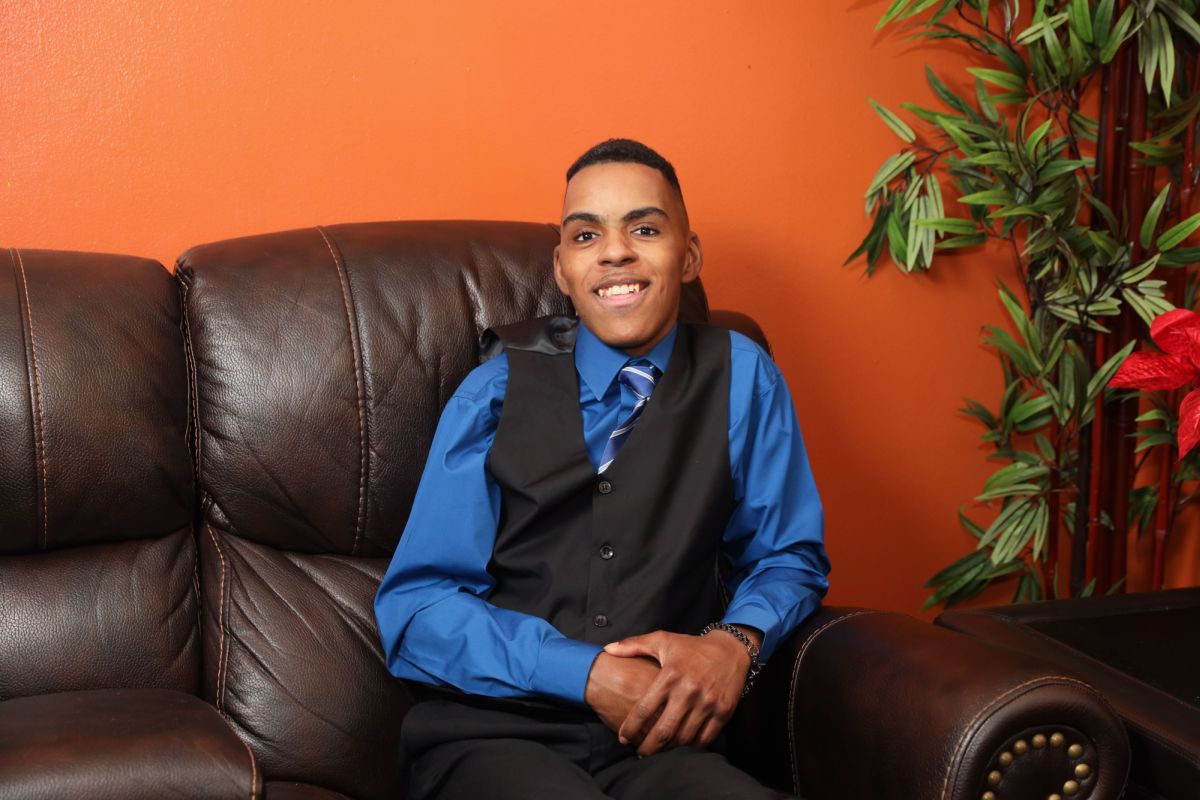 Daniel's Story
At 24, Daniel has overcome seemingly insurmountable challenges. Born with developmental disabilities, behavioral health issues, and addicted to drugs, Daniel entered foster care as an infant. He was adopted as a toddler by a loving mother who tragically passed away just a few years later. Daniel's aunt cared for him until his needs eventually became too difficult for her to manage on her own. That's when he was introduced to SCO.
When he was 15, Daniel came to SCO's Extraordinary Needs group home, where specially-trained staff provide care, guidance, and a home-like experience for adolescents with developmental disabilities. At first, Daniel was reserved and had trouble communicating. But as time went on, Daniel gained confidence and found his voice – literally – while attending singing and performance workshops. Daniel
Since then, his progress has been nothing short of remarkable. Daniel is now able to talk and has become quite the social butterfly. He loves to bowl, watch Jeopardy, and engage in community activities. A budding diplomat (and Mets fan), he even attended a Yankees game with his housemates, although he refused to cheer.
Daniel is open and honest and has become a model resident. He's a meticulous dresser who always puts his best foot forward. "That's how we do it at SCO," he says. Often referred to as the mayor of the house, Daniel keeps track of everything and everyone, advocating for himself and his peers.
As Daniel transitions to adulthood, SCO remains by his side with the supports he needs for a bright future. Last year, Daniel moved into a new SCO Individual Residential Alternative (IRA), a residence designed specifically for adults with challenges like his. Here Daniel continues to receive services, supports, and encouragement to live a full and independent life. New routines, new friends, and new adventures lay in store for Daniel, who is navigating his new surroundings like a pro.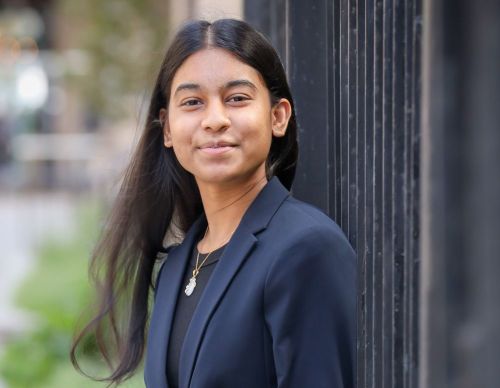 Shalini's Story
Shalini is a young woman who knows exactly where she's headed. A chance experience tutoring young children as a high school student while in SCO's foster care program ignited her passion for teaching, and now guides her every step.
With a razor-sharp focus on achieving her goals, Shalini has mapped out her immediate and long-term plans. First, she'll graduate from college with a bachelor's degree in early education. And then it's off to graduate school to earn her master's in teaching. A few years ago, these might have been considered lofty goals, but with the right supports in place, Shalini is well on her way.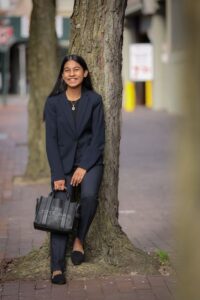 Shalini was placed in SCO's Foster Care program after the death of her father 9 years ago. While safe and well-cared for by her foster family, she was angry and worried about the future. "I needed a team to support me and advise me, and give me the right tools to succeed," she reflects.
And a team is exactly what she received. SCO provided the resources, services, and guidance she needed to become her best self. During high school, a team of education and mental health specialists helped Shalini overcome obstacles and helped her to realize she "did not have to transition to adulthood alone." She participated in mentoring programs, made new connections, and built relationships with other young adults in care. As her confidence grew, Shalini began tutoring children from a nearby elementary school as part of her program with SCO. That was the "aha" moment that shaped her future. She fell in love with teaching!
When it was time for college, SCO's staff helped Shalini complete applications, navigate financial aid, and apply to the Dorm Project, which enables her to live in a college dorm all year round. Her SCO coach remains a constant presence and is even helping Shalini work towards getting a driver's license.
Today, Shalini is a rising junior at Hunter College, and we have no doubt she will achieve all she sets out to accomplish.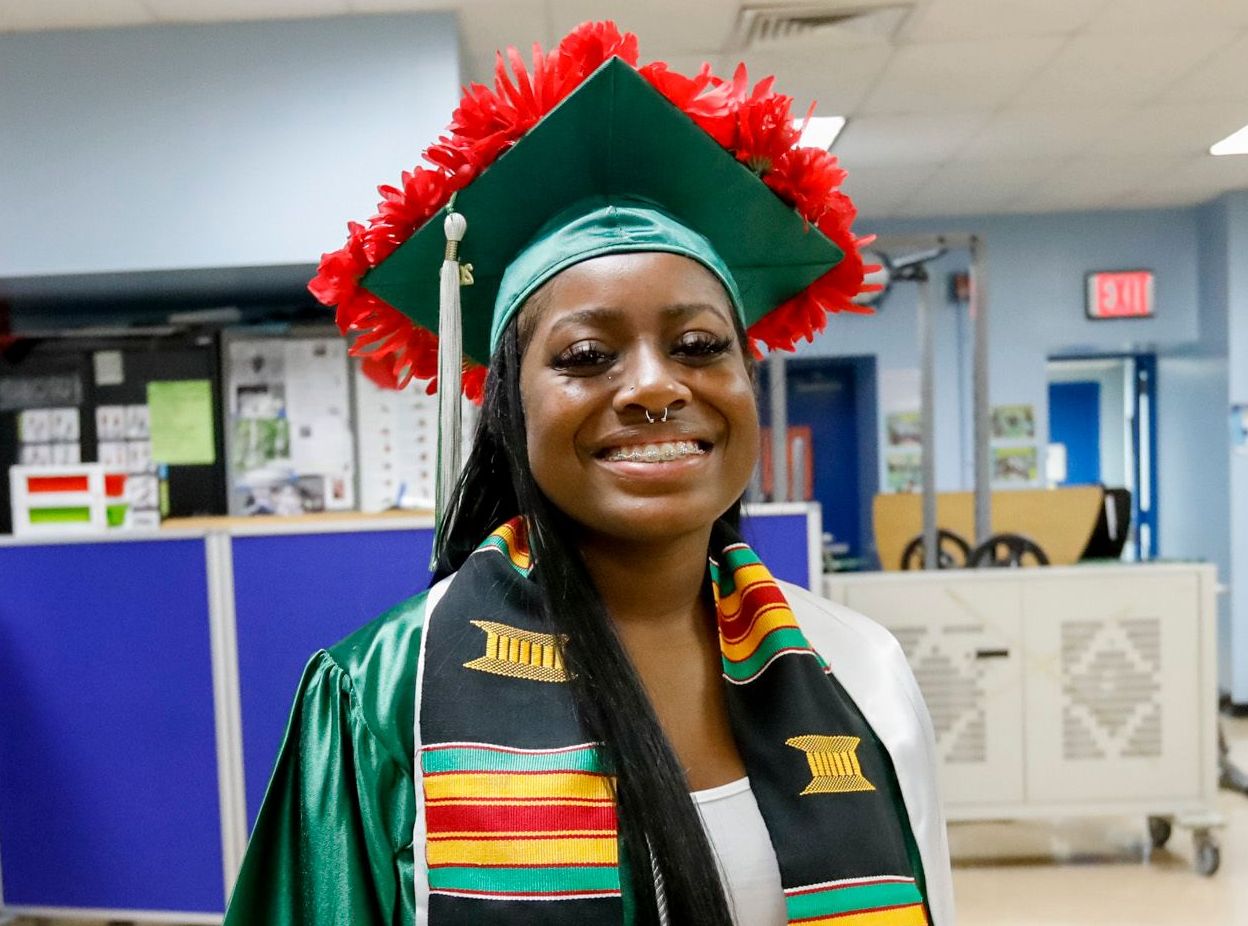 Alayah's Story
Alayah was always curious. When she saw something, she wouldn't just take it at face value. She wanted to learn more. "How does that work?" "Why did that happen?" "What makes it do that?"
Her inquisitive nature was one of the traits that made her such a good student. She loves to learn and always has.
Growing up in Philadelphia, Alayah was at the top of her class. When she moved to New York, however, she risked having to repeat her junior year because some of her credits did not transfer.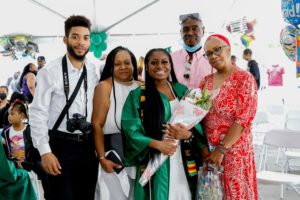 Determined to graduate on time with her class, Alayah transferred to SCO's East Brooklyn Community High School (EBCHS.) East Brooklyn is a transfer high school in partnership with SCO Family of Services and the New York City Department of Education. Students there can earn credits at an accelerated rate, so Alayah was able to earn her remaining junior credits and all of her senior credits in the same academic year.
Upon her arrival at EBCHS, Alayah had one goal: Go to college. She wanted to be the first in her family to go to college and she was determined to make it happen.
I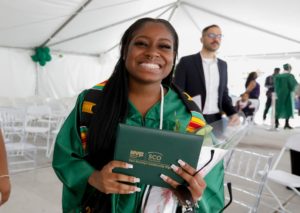 n the Spring of her senior year, Alayah's EBCHS Advocate Counselor told her about a college scholarship available through Garden of Dreams, the Inspire Scholarship, and it's substantial – $40,000 ($10,000 per year for four years) and a brand-new MacBook.
The Garden of Dreams Foundation is a non-profit organization that works with MSG Entertainment and MSG Sports to bring life-changing opportunities to young people in need. SCO Family of Services is one of their partner organizations.
When Alayah learned about the Garden of Dreams Inspire Scholarship, she jumped at the opportunity to apply. With a little help from her English teacher and a letter of recommendation from the EBCHS School Director, Alayah submitted her application.
Immersed in finishing out her senior year and applying to a myriad of colleges, Alayah received an email that she received a Garden of Dreams Inspire Scholarship! It was, in her words, an "Oh, my God! What a relief!" moment.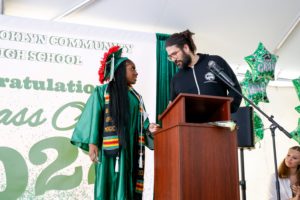 It really should come as no surprise. Her insatiable desire for knowledge made her the perfect candidate.
Alayah's drive to go to college paid off. She was accepted into 16 colleges. Sixteen! In the end, Alayah chose North Carolina A&T University. It's an excellent school and the people she talked to had great things to say about it.
Alayah plans to Major in Biology on the Pre-Med track, with a Minor in Psychology. She'd love to get into a top medical school and become a surgeon one day. She grew up helping to take care of people. It's in her blood.
Alayah has set her goals high, but with her talent, drive and determination, she's destined to achieve them all.
Congratulations, Alayah!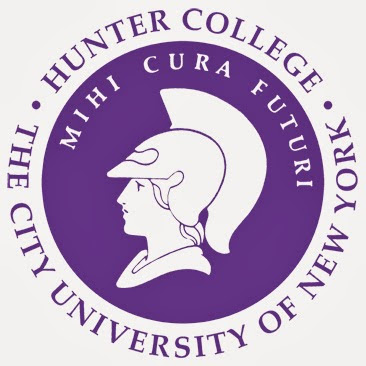 Tanisha
"Tanisha" is a wonderful young lady who has been in SCO's Foster Care program since 2014. Having excelled academically, Tanisha was assigned an SCO College Specialist to help her apply for colleges, financial aid, scholarships, grants and other educational supports. Last fall, Tanisha was accepted into Hunter College where she is currently pursuing a teaching degree. She is part of the Administration for Children's Services Dorm Project at Hunter that provides tutoring, one-on-one support and the opportunity to live in a dorm on campus.
Tanisha is doing great. She earned a 3.4 GPA in the fall and has been working part-time to help pay bills. Despite her success, she was still a bit anxious when registering for the spring semester, so she turned back to her SCO College Specialist for guidance and support. Feeling better prepared, Tanisha just finished up another successful semester and plans to continue working over the summer break.
We're proud of Tanisha and all that she's already accomplished. Bright, kind and well-rounded, Tanisha is a pleasure for staff to work with and we're sure she'll do well in her career and in life.
Carlos' Story
Carlos (pronoun they, their, them) is an amazing youth who was placed in SCO's Family Foster Care program over 10 years ago. Carlos has undergone several hardships in their young life, however, they are a resilient youth who has remained focused on their schoolwork. Carlos graduated high school with high honors and is now a freshman attending New York University.
In their senior year of high school, SCO College Specialists assisted Carlos with applying for colleges, the New York State Education Training Voucher for youth in or formerly in foster care, and the Federal Higher Education Opportunity Program for economically disadvantaged students. Carlos currently studies animation at NYU and aspires to a career in movie animation with studios such as Pixar, Dream Works and Disney.
Carlos was nominated and accepted into a Mentoring Program that will support them throughout their undergraduate degree. The Mentoring Program is designed to help talented students find employment, troubleshoot any dilemmas they may face while in college, and prepare them for independent living as they transition to adulthood.
SCO helped Carlos open their first bank account and they are doing well with managing and saving their money. SCO also helped Carlos obtain their driver's permit and their next step will be learning how to drive.
Carlos is a true SCO success story. We are confident they will hit the floor running and exceed in all of their future endeavors long after their journey with us ends.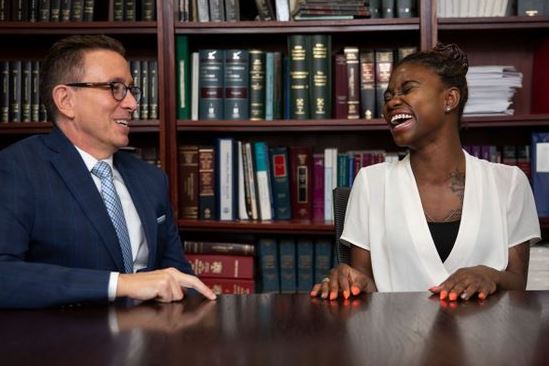 Fatu's Story
At 19, Fatu's future looks bright. She plans to go to Monroe College in the fall to follow her dream of becoming a lawyer. She's currently going to school and working full-time as a paralegal at Queens Defenders, which provides free services to low-income people. Not long ago, she was a recipient of those services.
You see, the future did not always look so bright for Fatu. When she came to live in one of SCO's residences for youth in foster care in 2018, she had had a difficult childhood, and she'd been in trouble with the law.
When Fatu was 12, her mother returned to their native Liberia with her younger brother, leaving Fatu with an abusive family friend in Queens. She eventually ran away, joined a gang and got into trouble.
When she first came to SCO, Fatu was confrontational with staff and other residents. But despite her rocky start at her new home, SCO staff has been behind her since day one. They encouraged her to further her education and pursue her GED. They showed her the right way to do things, and most of all, they showed her they cared.
Fatu's former Queens Defenders lawyer, Anthony Martone, played a pivotal role in her turnaround. He saw her potential and went the extra mile to help her by initiating an internship program at the firm for past clients who've been through the juvenile justice system. Fatu was the first intern and became the first full-time hire from the program.
Fatu is positive, respectful, and focused. She loves her job and it has inspired her to pursue a degree in Criminal Justice.
Her turnaround has been nothing short of miraculous, and it serves as an inspiration to other youth. Fatu is living proof of what is possible with a positive attitude, hard work, perseverance, and the help of caring adults who never stop believing in you.
See Fatu's story in THE CITY.
(Photo: Ben Fractenberg-THE CITY)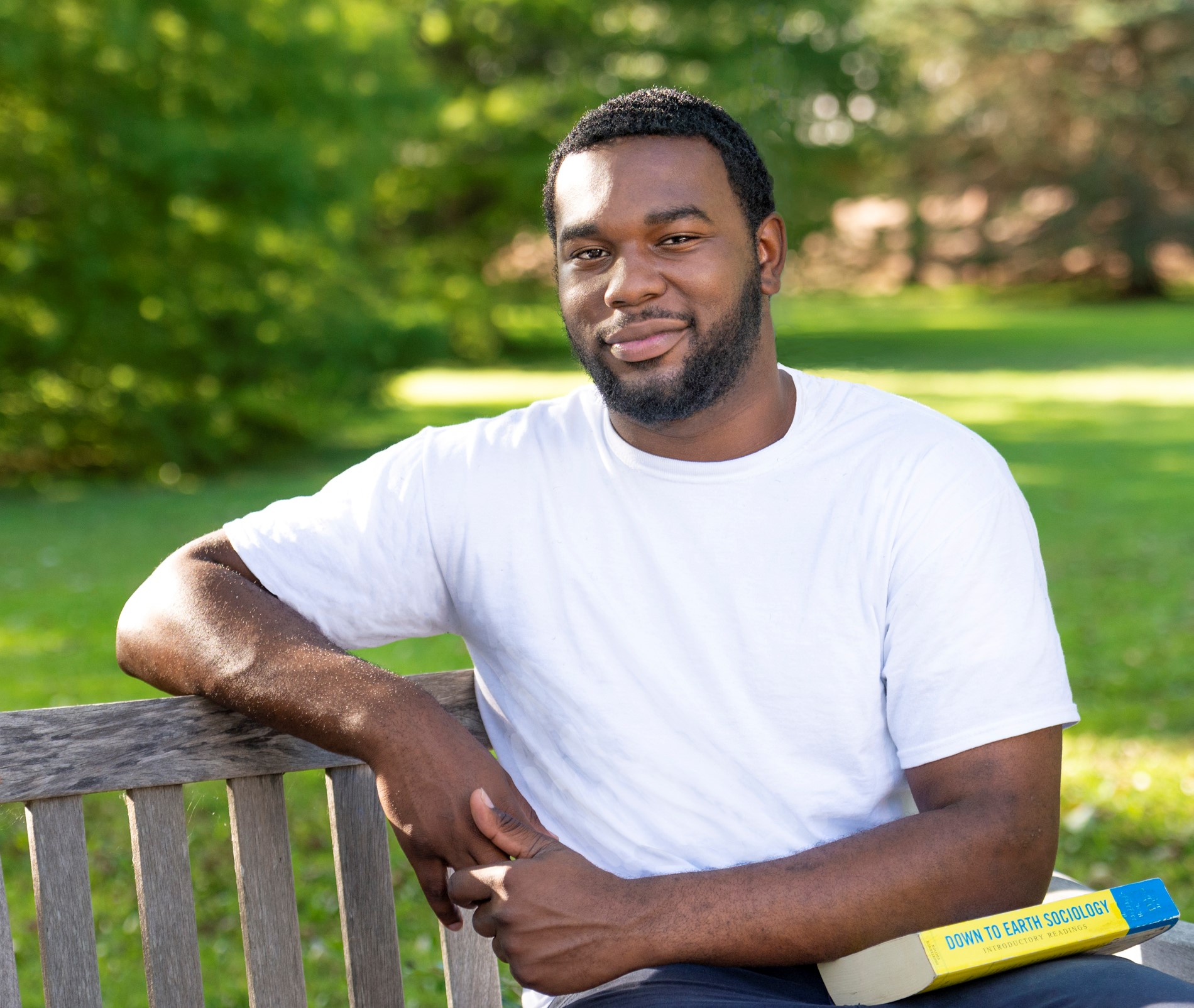 Ryan's Story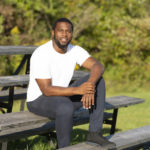 At 7 years old, Ryan was removed from his mother's home and placed in SCO's Foster Care program. Options for exploring his interests and creativity were limited. But that all changed for Ryan when his mentor at SCO encouraged and empowered him to pursue his dreams.
This mentorship broadened Ryan's world and opened doors to opportunities. He discovered his abilities and strengths, nurtured a love for science, and developed his networking skills. Today, Ryan is proud to pay his experience forward by mentoring, encouraging, and guiding younger children at SCO.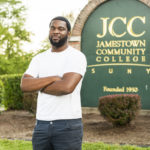 Ryan is now a sophomore majoring in Biology at Jamestown Community College. SCO assisted him with transportation, college applications, and opportunities for financial aid to help him fulfill his potential and continue his education.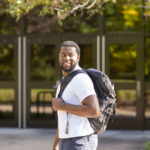 "Thank you for investing in my future," said Ryan. "There is so much I would not have been able to do without the care and support that I received from SCO Family of Services."
Wilson's Story
You don't always know you have a gift. People said Wilson was special for solving a Rubik's cube in under a minute. He just thought he was good at puzzles. People said he had amazing confidence on the piano for a five-year-old. He just thought music was fun. His experience at Westbrook Preparatory School taught him that people can have many gifts-and that discovering them within yourself can change every aspect of your life.
Before attending Westbrook, life was different for Wilson at school, where he felt lost, misunderstood, uninterested, and socially out of place. He was down on his luck, longing for focus, friendships, fun, and rediscovering his confidence playing the piano. At Westbrook, Wilson formed new friendships and rediscovered his strength and confidence to excel in both the academic and social worlds.
The nurturing environment at Westbrook continues to drive momentous goals for Wilson – from helping him thrive in school, to preparing him for a successful future career. Wilson landed a position as an IT intern, enabling him to continue following his passion for technology.
Today, he is playing the piano with full confidence, challenging himself with pieces of Chopin and Wagner. He excels in his classes, loves taking part in sports such as the student-staff football competition, and has rediscovered an interest in exciting and eye-opening subjects including computers, cooking, and chess.
"Thanks to SCO Family of Services and Westbrook Preparatory School for being part of my success story," said Wilson.
Wilson playing Billy Joel on the piano.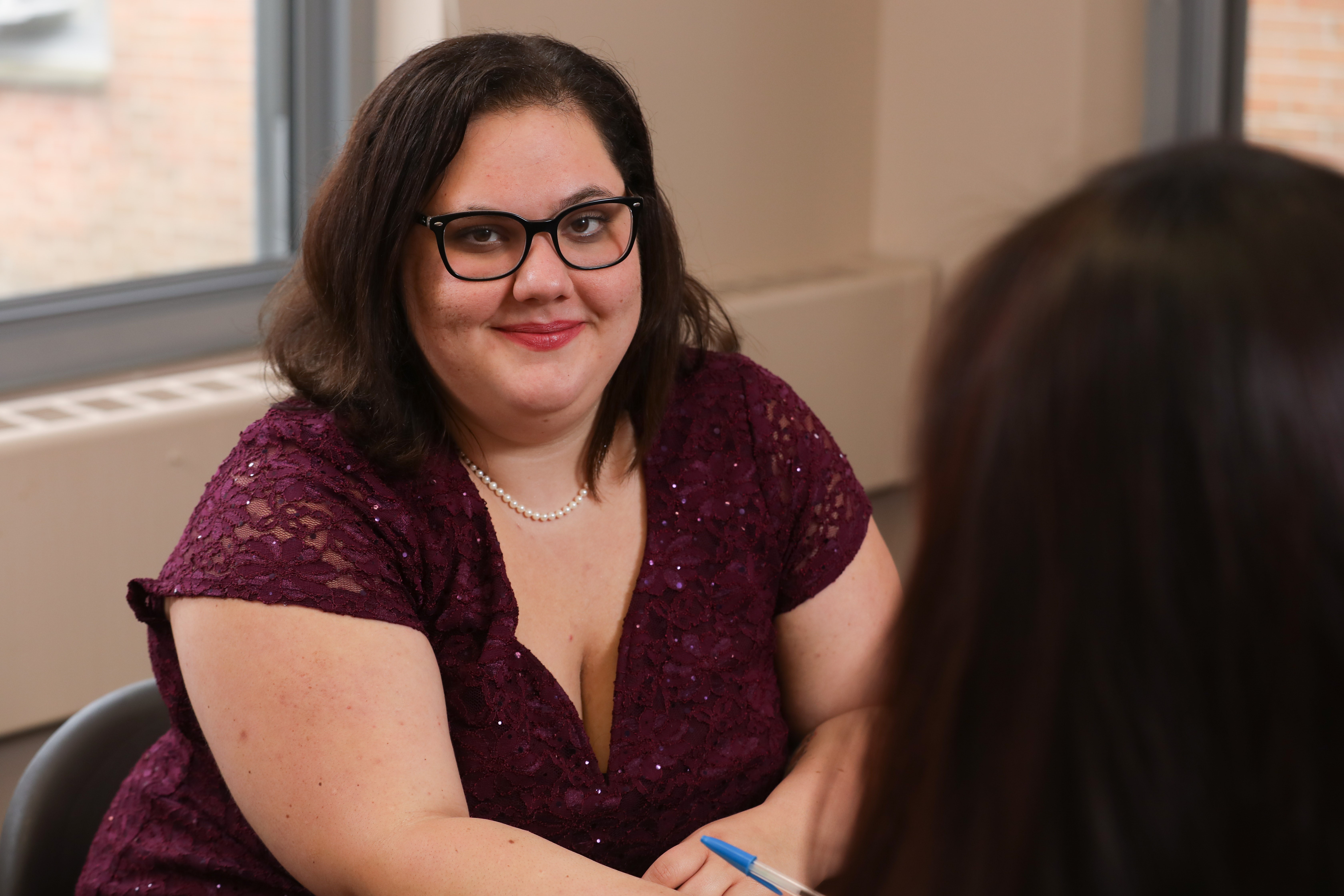 Kaitlyn's Story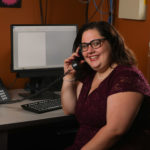 If you asked Kaitlyn years ago about how her experience at SCO's Madonna Heights would help her grow, she wouldn't have had an answer. Kaitlyn's painful childhood meant being in and out of hospitals, group homes, and residential programs starting at just 8 years old. After her 16th birthday, she arrived at SCO's Madonna Heights campus feeling angry, defiant, untrusting, and alone. Her struggle persisted – until everything changed for the better.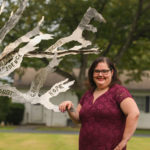 According to Kaitlyn, every single person she encountered at Madonna Heights made her feel human, loved, important, safe, and secure. She thrived for two years living on the Madonna Heights campus with a new support system focused on helping her achieve her personal, emotional, and academic goals. Today, Kaitlyn is overjoyed to use her life experiences to help guide the next generation of young women as a Youth Advocate at Madonna Heights.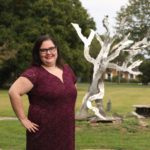 Kaitlyn's journey gave her the knowledge and insight to show people that no one is alone, to encourage them to advocate for themselves and to guide them on the path to finding their self-worth.
"Knowing my story can influence the story of another young girl which inspires me to give back," said Kaitlyn.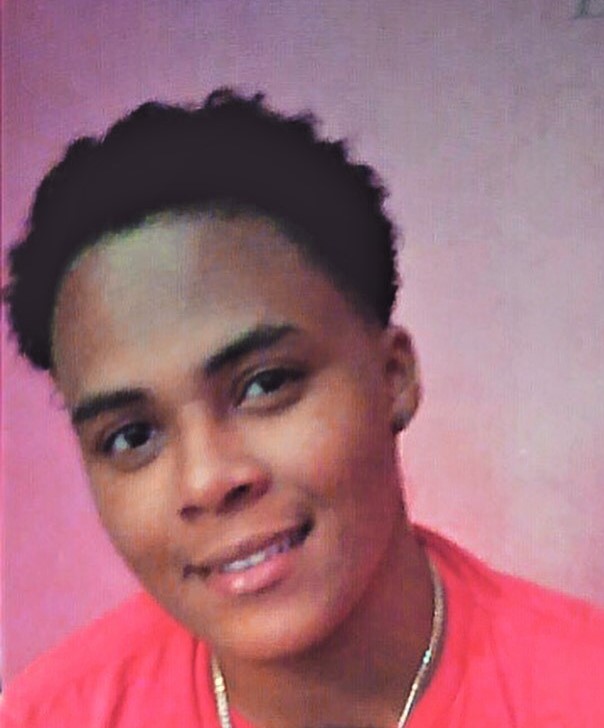 Selena's Story
Selena first came to SCO's Scattered Site Supportive Housing Program, in August 2017. This program provides housing and transitional services for young adults who have been in foster care and are at-risk of homelessness. Selena, who had been in foster care since age 9, was dealing with a lot of family and personal issues. She was feeling frustrated and depressed. The tipping point came when her biological father passed away.
As a way to help cope with her loss, Selena decided to write a book about her experience. She hoped sharing her experience might inspire others…turning her personal tragedy into something positive. Ever resourceful, Selena wrote her entire book on her cell phone and uploaded it onto Amazon where it is currently sold as a Kindle format e-book.
Selena's entrepreneurial spirit had been unleashed. Following her book, Selena developed her own podcast where she talks about life issues and how she has dealt with them in the hopes of motivating others. Since establishing her podcast last year, she has attracted over 20,000 followers worldwide.
She didn't stop there. Selena then decided that she wanted to sell merchandise with inspirational messages. She started her own online t-shirt company – printing, packaging and shipping orders out of her apartment.
Selena has found her calling. She has found healing through sharing her story and inspiring others and she has experienced personal growth in the process.
SCO staff are encouraging her to utilize her abilities and resilience to pursue her education. In doing so, Selena will be able to use her knowledge to promote and expand her budding enterprises and find other employment opportunities to help her as she transitions to independent living.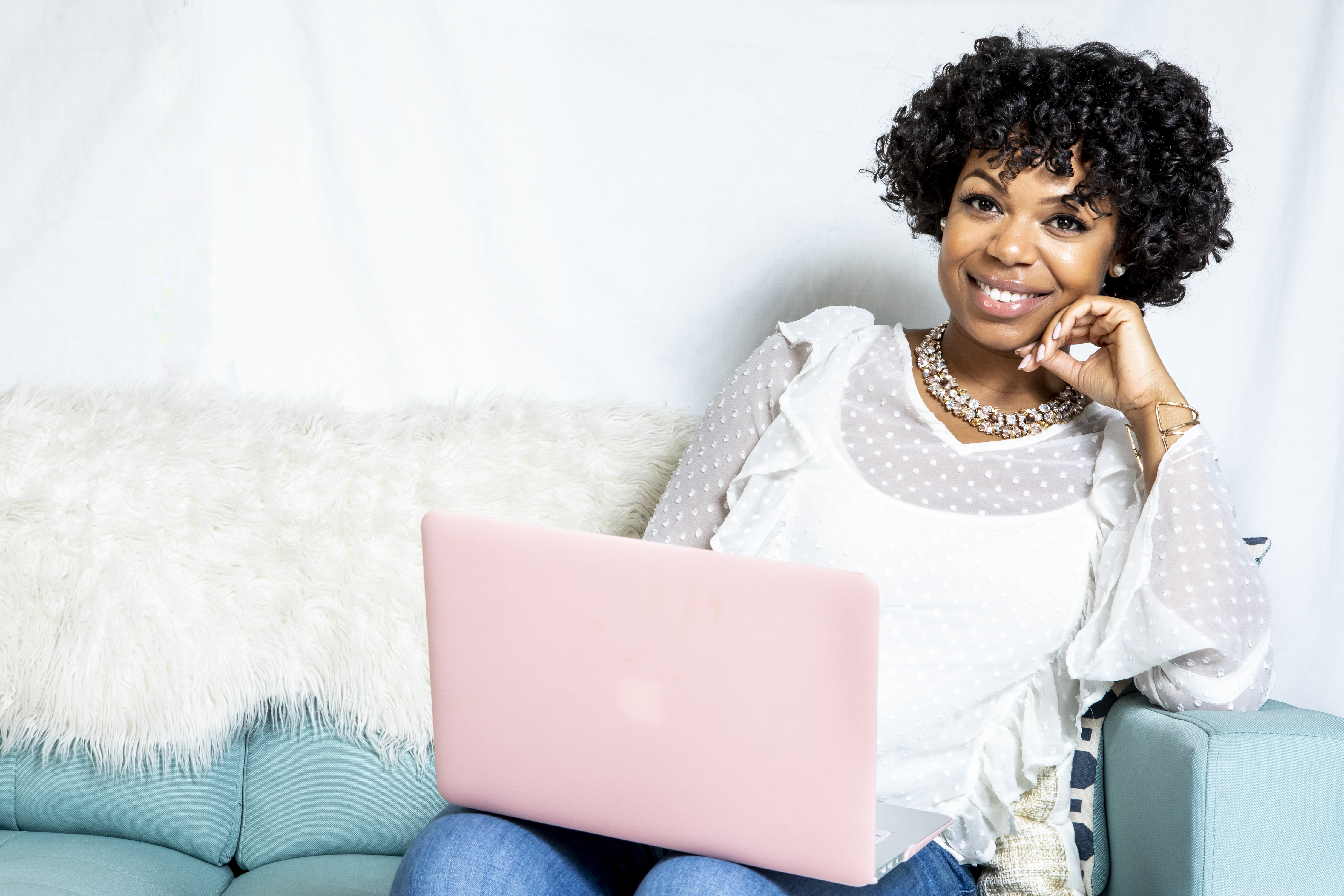 Jasmine's Story
I entered foster care at 16 years old and was placed in the home of "Aunt" Nessa, as I liked to call her. Few people knew of my situation; it was our little secret. I was embarrassed by the family dysfunction that led me to this strange place in my life, and with the support of my SCO caseworkers, I realized that education was my way out.
My goal was to attend Spelman College. I faced some naysayers; guidance counselors who said it was too expensive, others who felt I would never get in. But my SCO caseworkers and staff supported my decision. They stayed on top of me, making sure I filled out every document and scholarship. It was the staff's unwavering support and positive reinforcement that sustained me.
I was accepted to Spelman with scholarships from several organizations as well as financial support from SCO's education and permanency program, which helped me afford my housing.
But that was just the start of my journey. During summer break, I earned an internship volunteering with foster youth and their families through AmeriCorps that changed my life. I didn't want any special treatment, so no one at my job was aware of my status as a foster youth. But as I worked in the family visiting room, much like a fly on the wall, I watched young people about my age visiting with the children they had lost custody of, some pregnant again. I saw a vicious cycle happening before my eyes.
It was that summer I realized that as a woman of color, as a foster youth, and as a human being who just cares, it would be a disservice if I didn't take advantage of my unique pairing of lived experiences and desire to affect change.
Today, I am at Teachers College Columbia University earning my Masters in Clinical Psychology on a full scholarship, so that I, too, can be a source of support for youth in need.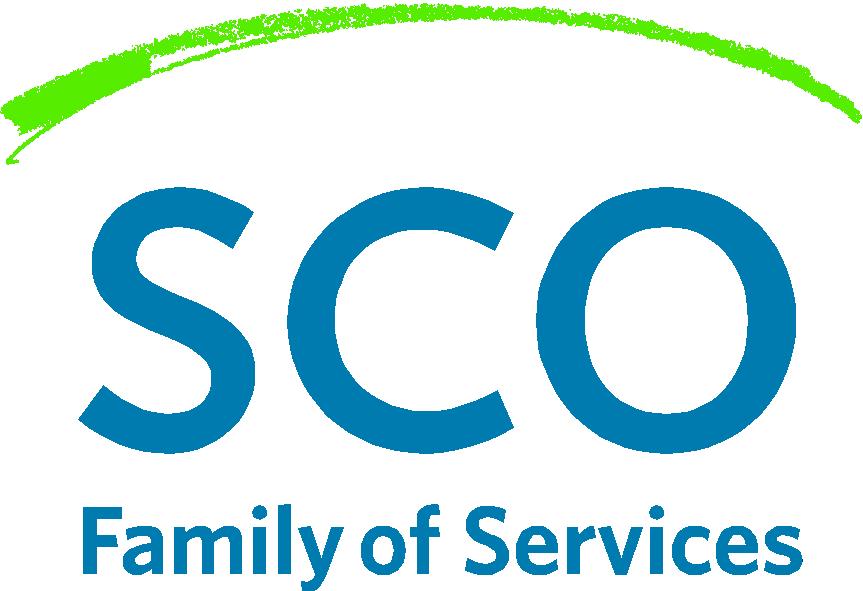 Arjun's Story
When Arjun joined SCO's Individual Residential Alternatives program in 2014, his developmental disabilities and behavioral challenges greatly impacted his ability to function. They were so severe that he could not be in crowds, public spaces, and was unable to socialize. There were times when Arjun would refuse to eat meals with his housemates.
With the help and dedication of SCO's staff, a plan was developed to help Arjun address these challenges and work towards achieving his goals. Last summer, Arjun attended the YMCA Camp Huguenot with his peers where he had a blast doing a variety of activities such as archery, rock climbing and canoeing. The fun did not stop there! After the camping trip, Arjun took a major step forward and drove to Battery Park with his sister and aunt. He entered the car with no hesitation and walked the High Line, went for pizza and drove around Manhattan with his family where he showed almost zero signs of anxiety.
Today, Arjun attends SCO's community habilitation, partakes in various activities such as volunteering at canned food drives, delivering food to elderly adults, going to the bowling alley, and going to the local church's gym to play basketball and soccer. Arjun spends quality time with his peers and he is now able to enjoy going out and be among his friends and family. He is also taking road-trips with his parents to Virginia and going on camping trips with his housemates without having anxiety.
Arjun's breakthrough is the definition of a success story! He continues to thrive, and we are sure that Arjun will continue to work towards more independence and integration into his community.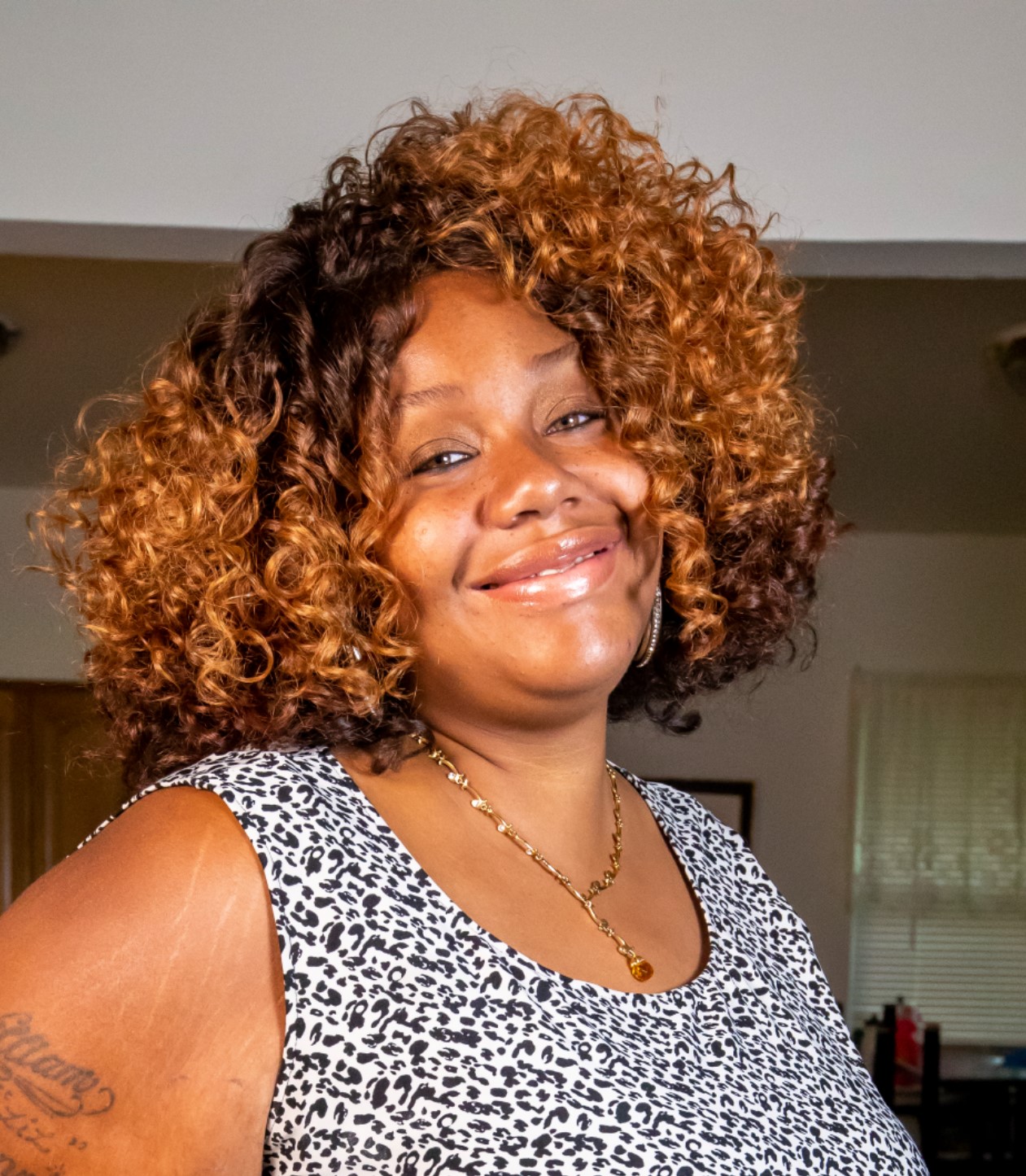 Shana's Story
I have been challenged with addiction for 10 years, and have been in and out of outpatient treatment and detox several times – but I would always relapse.
When I arrived at Morning Star, I was at the lowest point in my life. Things were spiraling out of control. My four children had been taken from me and placed in foster care with a family member. And then I learned that I was 5 months pregnant.
I arrived with the worst attitude in the world. I was just so angry all the time. But at Morning Star, I started to reflect and gain clarity. I realized that I was hurt and angry with myself. And that's when the healing began. Everything had been a fight up to that point. But I had nowhere to run – I had to face my problems.
Morning Star helped save my life. They never gave up on me.
Every interaction with my counselor and every staff member helped prepare me to re-enter the world clean and ready to thrive.
I attended treatment 5 days a week, attended a medical assistant program, and became certified in a workforce development program for nontraditional roles for women. And I learned that I am worth it! From now on, I show up, set up, and remain teachable.
When my baby, Liliana, was born, I can't express how much the onsite child care at Morning Star II helped in my recovery. It made it possible for me to go to treatment, attend school, and focus on me. The structure kept me accountable for being a parent and prepared e for the real world.
I knew I was finally on a path to a better life when I left Morning Star. The court saw the improvements in me, too, and my children came back home to me. I never thought that would happen. Today, thanks to Morning Star, I have a home and my family lives under one roof.
I still visit the program to let them know of my progress. My goal is to be fully self-supported. I know there will be obstacles ahead of me. But I am prepared to take it one day at a time.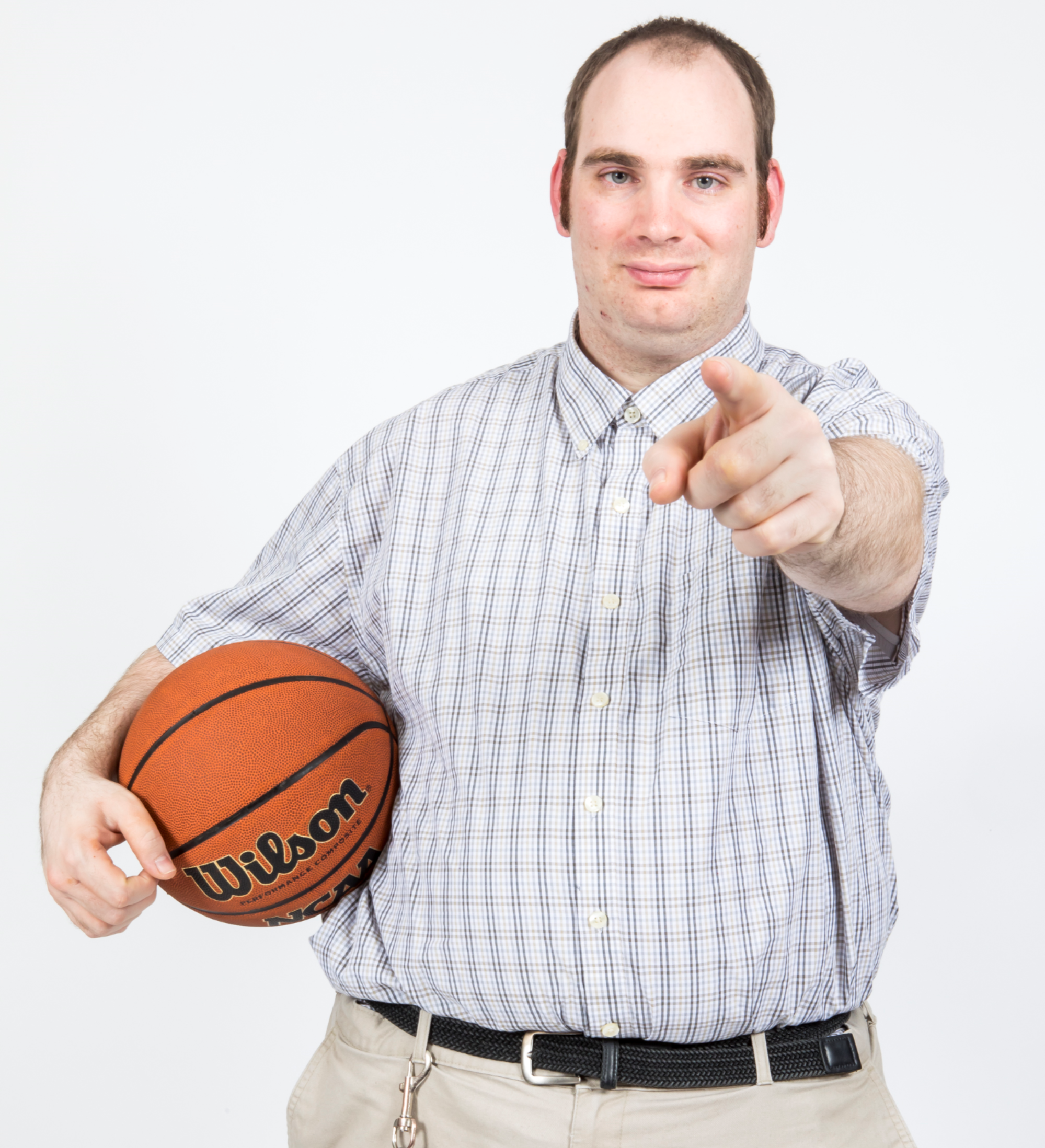 Nicholas
Twenty-six-year old Nicholas can often be found riding his bike around town or to the local 7-Eleven. While that might not seem out of the ordinary for most young adults, for Nick, he is literally peddling his way to becoming self-sufficient since moving into an SCO residence for young adults with special needs.
Nick is deaf and has a developmental disability, and until recently he considered himself much of a homebody, keeping to himself and relying on staff for many activities of daily living. That is, until he moved into SCO's Individual Residential Alternative (IRA) in Farmingdale. The confidence and level of independence Nick has gained while at the IRA is nothing short of amazing. With support and guidance of SCO staff, Nick pushed himself to step outside of his comfort zone and ever since, there has been no slowing him down.
He now holds a part-time job at the Traffic and Parking Violation Agency and has learned to use the Access-a Ride bus by himself to get to and from work. He does his own laundry, prepares meals, engages in phone calls via video chat, and for the first time in his life, enjoys going out into the community on his own.
All of this new-found independence is a welcome relief for Nick's parents, whose worries for his future have finally been eased. Since the age of 10, Nick lived in specialized residential schools for deaf youth until he aged out at 21 and moved back home. They were concerned they wouldn't find an appropriate setting that could meet his needs as an adult. Nick has become so self-sufficient that he has his eye on moving into a supported apartment in the near future – something they couldn't have imagined until recently. Until then, Nick will keep rolling along on his way to becoming
even more independent.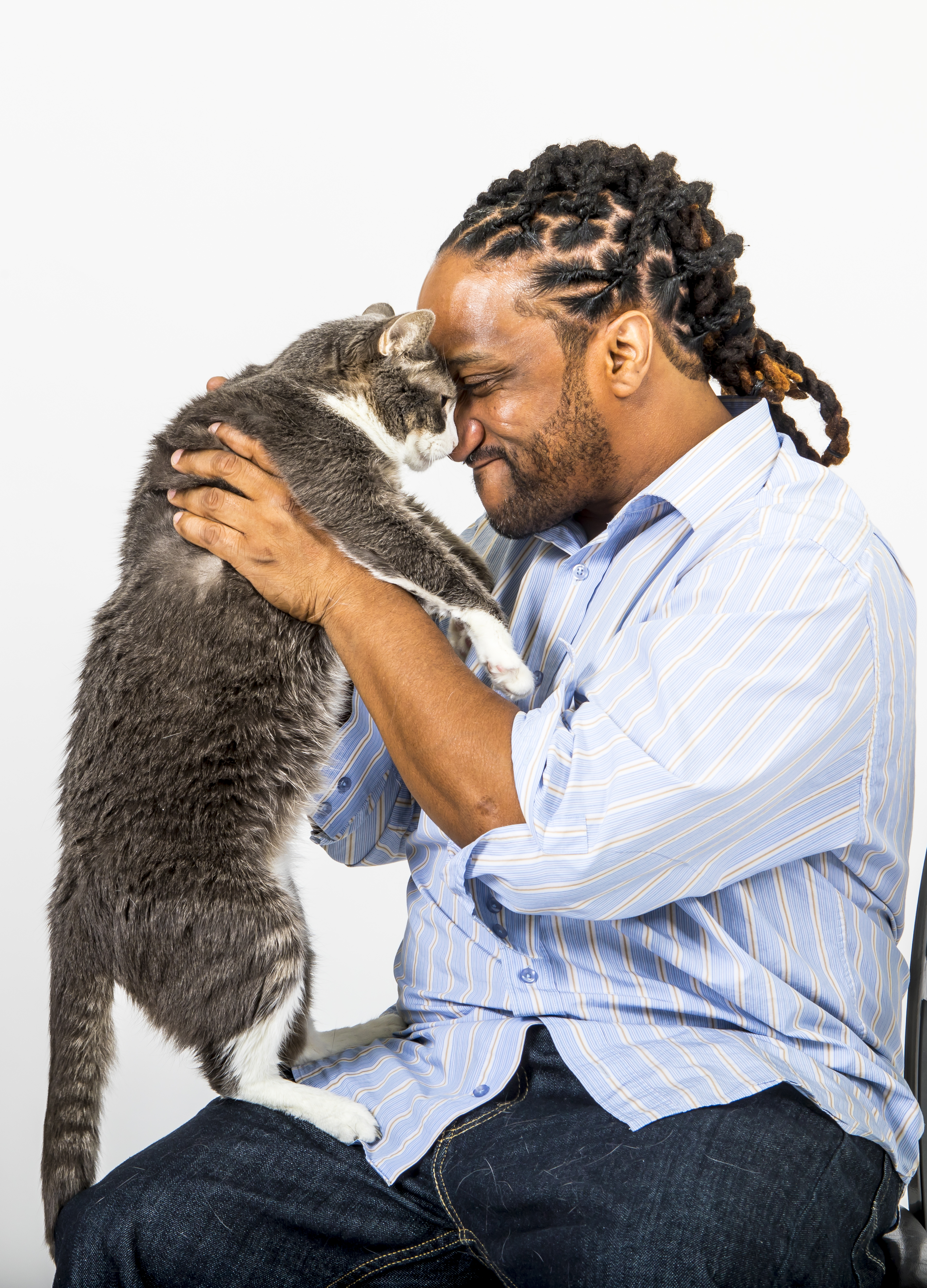 Manuel's Story
Manuel is a man with a plan. He loves to cook and aspires to be a chef at a 5-star restaurant one day. Until then, he hones his skills at home preparing his children's favorite meals each week. A hard-working, single father of three teenagers, 'family first' is his mantra and guiding force through good times and bad.
When a series of unfortunate events caused Manuel to lose his job, fall behind in rent, and eventually lose his apartment, he worried about his kids, he worried for himself; he needed to find a way to keep his family together.
Manuel and his children moved into SCO's Flushing Family Residence in Brooklyn to help him get back on his feet. Manuel recalls, "They gave us a second chance at life. SCO provided me with a roof over my head, access to food pantries, and even provided us with fun and recreation that lifted our spirits."
While at the shelter, the family received counseling, housing services, and family support services to ease the transition. Manuel laid out a clear path for his family. His goal was to "find us a home, build a foundation, and get the kids in school." He wasted no time in setting that plan in action. Manuel found steady employment working at a men's shelter, which he recalls "opened my eyes and pushed me to want to be better and do better for my family." Staff helped Manuel find an apartment suitable for his large family and their cat Patrick, who had been living with a friend. And all three children settled into their new schools and new life.
"SCO is heaven sent," exclaimed Manuel. "I am able to do more for my family now and live a productive life."
The Storeys' Extended Family
Christina and Johnny Storey were already foster parents when they decided to become Family Care providers over 20 years ago. It seemed like the right fit for the Storey family, which included daughter Sichole, as well as Chris and his brother Lamont (ages 2 and 3 at the time), who had been welcomed into the family through foster care.
Chris was diagnosed with Intellectual Disability and Cerebral Palsy as a child, and was never expected to walk. But, inspired by his "never quit" attitude, the Storeys supported his drive to defy expectations, adapting their home to help him move around independently and staying by his side through numerous surgeries.
Chris, now 26, still lives with the Storeys and continues to dream big. He works as an assistant to the youth director at the church where Mr. Storey serves as Reverend.
Over the years, the Storey Family Care home continued to grow. Russell was already an adult when he came to the Storeys from a group home. The Storeys knew it was the "right fit" and welcomed Russell into their family. Today, Christina works with Russell, teaching him skills such as banking, food shopping and using transportation.
Frank, 26, arrived at the Storey Family Care home more than 10 years ago. Frank has autism and cannot speak, but is able to communicate nonverbally. Christina attended a basic American Sign Language course at Suffolk Community College to help Frank "fit right in."
When Mathew's Family Care provider passed away suddenly 8 years ago, the Storeys once again opened their hearts and home. Matthew, 46, has Down syndrome and is the "politician" of the family – mediating between everyone. Mathew has a "mental calendar" Christina says smiling, and "keeps track of all the family's activities.
Sydney, 38, came to the Storeys for emergency respite. At first Sydney was confused and unsure about the arrangement, but with the love and support of the extended Storey family, he too thrived in this home.
"We do this for the love in our hearts for them. We've seen how much progress they've made with care and love," says Christina. "This is family. A group that loves, cares for and protects one another."
In addition to providing a therapeutic home environment for these individuals, Christina Storey also serves as President of the Family Care Providers Association for Long Island.
The Storeys are truly an extraordinary family. But so are countless other Family Care families who provide loving homes to people with developmental disabilities every day.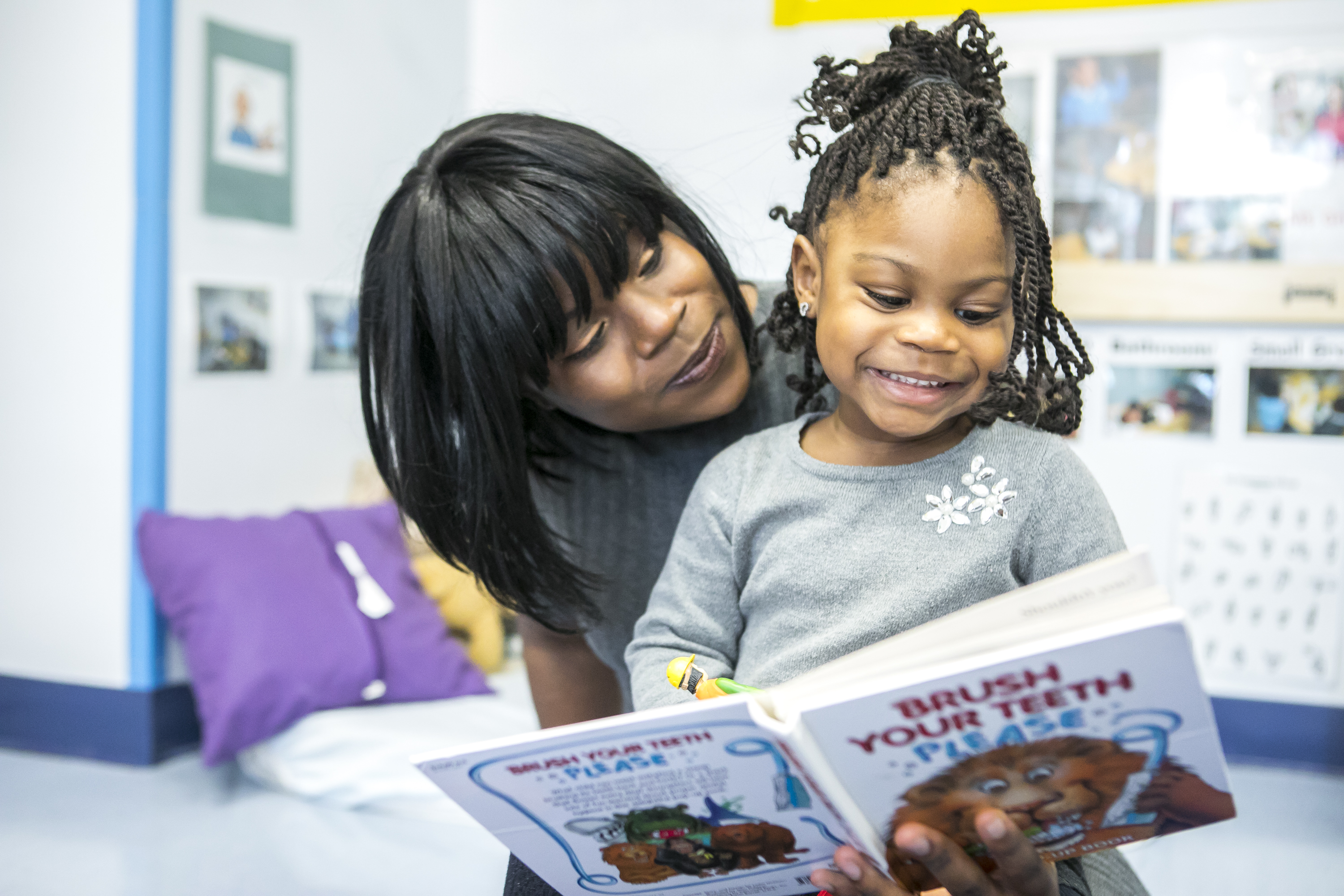 Kaitlyn & Khamion
Three-year-old Kaitlyn loves baby dolls, singing, and reading with her mom, Khamion. She came to FirstStep NYC, an SCO Early Childhood Center in Brownsville, Brooklyn, as an infant, and according to mom, has grown into an independent young lady with an abundance of energy, resilience, and confidence. The same can certainly be said of Khamion.
A young, single parent, Khamion found herself without a home or job shortly after Kaitlyn was born and started attending SCO's program. With limited support from family and friends,
but full of drive and determination, Khamion turned to SCO to help her find stable footing. Mom and baby traveled from a shelter on the Lower East Side to Brooklyn each day to give Kaitlyn a sense of normalcy, as the youngster had formed strong bonds with the teachers at SCO's center. While Kaitlyn attended school, SCO's Family Support Specialists helped Khamion with her resume and job search. She used the center's computers to access online courses to further her own education. Khamion knew her daughter was in good hands during those long days of job interviews and looking for permanent housing. Her persistence paid off when Khamion landed a position as a home health aide and found an apartment back in Brooklyn and closer to Kaitlyn's school.
"I love this school," she exclaimed. "They have been very involved in both of our lives and constantly ask how they can help with any issues. Kaitlyn is thriving here. I truly believe that hard work, dedication, and positivity pay off. Sometimes I felt like giving up, but Kaitlyn was always my motivation." Khamion was recently offered a position as an administrative assistant at the same Early Childhood Center that helped her turn her life around – and we couldn't be happier for both mom and child.
Fadwa's Story
To say Fadwa is driven is an understatement. She doesn't dream of becoming a surgical nurse, she is actively taking steps to make it happen. And to make her mother proud.
Fadwa lost her mother to cancer when she was just 13 years old. Her father expected Fadwa to assume her mother's responsibilities and moved the family often, keeping them distanced from any extended family. She was not allowed to have friends or participate in extracurricular activities. She attended five different high schools and managed to maintain excellent grades while she cooked, cleaned, and took care of her two brothers and father.
At 17, she was abandoned by her father and placed in SCO's foster care program. SCO helped stabilize the teen, placed her with a foster family, and eventually was able to locate a maternal aunt who opened her heart and home to her long-lost niece through kinship foster care.
Despite her early challenges, Fadwa stays focused on the opportunities ahead of her. SCO's foster care staff helped her prepare for college; guiding her through the application process and helping her achieve both a Dream USA Scholarship and a Youth in Foster Care Award.  Currently a student at Borough of Manhattan Community College, SCO helped her secure an internship with a surgeon at Mount Sinai Hospital.
Fadwa's goal is to keep her GPA high enough to get into nursing school. And we have no doubt she will achieve this and so much more.
Ross' Story
Ross, a former student at SCO's Westbrook Preparatory School, is a motivated and engaging young man who has Asperger syndrome. "I'm actually different from many people with Asperger's in that I'm a very social guy," says Ross. "On the other hand, sometimes I am unaware of other people's feelings. I can be impulsive, and I do get overwhelmed. "
Ross had difficulty adapting at his previous public school due to these challenges. However, Westbrook's residential school setting gave Ross the opportunity to work on his social skills and develop strategies to help him avoid feeling overwhelmed.
One key element of life at Westbrook is the internship program. While students find comfort and build confidence living and learning with other teens who have similar challenges, they know that they need to prepare themselves to communicate and work well with all kinds of people. Ross's first internship was at Sports Authority, and he held another at St. Brigid's Elementary School Camp where he found talking with children about sports very rewarding.
His interest in sports led Ross to his next internship at WCWP 88.1 FM, the college radio station at CW Post. He ran the audio control sound board at sporting events, made guest appearances on a college sports talk show and researched sports information for use on air. He enjoyed his experience so much that he decided to study communications in college.
Rachel's Story
Rachel struggled with crippling anxiety, which came to a head in 2012. She had always been a straight A student, however, her worsening social anxiety, general anxiety and panic attacks led to her eventual diagnosis – Rachel had Asperger syndrome. When she arrived at Westbrook, it was hard for Rachel to imagine becoming the college student she is today. "When I first got to Westbrook, I couldn't even say the word college without getting nauseous," she recalls.
Rachel enrolled in Westbrook in May 2012. She says, "Attending Westbrook was the first time I felt comfortable with other kids." Transferring from a school with 1,200 students to Westbrook, with a student body of 24, surely played a role in her transformation, but it was much more than that.
"My anxiety went down so much. The other students understood me because they were going through a lot of the same things. I also had a great therapist, Suzy. There was always someone I could talk to at Westbrook," says Rachel.
Rachel went on to attend Landmark College in Vermont. She has access to vocational, therapeutic and academic supports and she draws upon the coping techniques she learned at Westbrook whenever issues arise. Rachel studied liberal arts and hopes to attend law school.
Declan's Forever Family
Westbrook Prep Helps Sam Build a Brighter Future
East Brooklyn Community High School Students Reflect on Graduation Day
Jewelle
Marissa
Antoinette's Story
Madelin, Omariano & Mariano
"I was struggling," recalls Madelin.
A new mother of twins, she seldom left her home. She didn't feel that little Omariano and Mariano would be safe at the park. So for the most part, they stayed home. Every day. For almost two years.
"It was hard," she recalls. "I felt guilty. The boys were so little, and they weren't speaking because we didn't socialize enough."
Everything changed last May, when Madelin and her twins joined the Baby & Me program, which offers developmental playgroups and parenting support for parents and their children ages 0-2.
"It's like a little preschool!" she raves. "So safe and positive. It's amazing."
Now every Monday, Madelin and her boys enjoy guided activities like songs and circle time. And as the twins gain essential development and socialization, Madelin soaks up parenting skills and confidence from the community.
"The first time the family came, Madelin seemed overwhelmed," says Group Facilitator Mimi Ogawa-Spigland, LMSW. "Omariano and Mariano clung to her, didn't make much eye contact, but they made tremendous progress in a matter of months."
Today the boys actively participate, developing skills that will prepare them for success in school. Madelin is thrilled to see them so engaged. And Madelin has grown, too, talking about parenting with other moms – including two others with twins.
"It's like a support group,"says Madelin. "I get so much out of it. I don't know what I'd do without Baby & Me."
Brigid & Noah
The call came on a Tuesday.
Brigid, a special education teacher who'd taken in foster children, told SCO she was ready to adopt. After being a temporary mom, helping to strengthen and reunite families, she wanted to build a "forever family" of her own. And then, one day, her phone rang.
"They said, 'We have a baby who is two months old, and he has nobody,'" she recalls. "And I thought, 'I'll be his somebody.'"
Three days later little Noah was in her arms. The first day was intense, but Brigid recalls, "I woke up the next day and looked at him in his crib and thought, 'This is my kid, and this is meant to be.'"
The legal adoption process would take six years, and SCO was there every step of the way.
"SCO's adoption unit was really on it, so organized," Brigid recalls with gratitude. "They were able to explain everything going on in court. It took a long time, and they were like, 'Let's stick with it.'"
"Throughout the process SCO was really supportive of his birth mom too. They recognized that she really loved this baby, but that life circumstances meant he wouldn't be safe there." So SCO worked hard to support both Noah's adoptive mother and his birth mother, and to sustain and nourish both relationships.
And then, the big day came. "His adoption court appearance took five minutes, but when they said he was legally my son, it took my breath away."
Now seven, Noah's doing great – playing chess, learning French and mastering soccer.
"He's my world," Brigid says. "I love being a mom. It's my favorite thing in the world."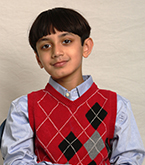 Faiz
After years of loving care at home, Asma and Neveed came to a difficult conclusion: that their son, Faiz, the eldest of five, would benefit from a residential school program. By age nine, Faiz was unable to speak and prone to self-injury. But when his parents sought support from the Robert J. McMahon Children's Center and the on-campus Tyree Learning Center last year, everything began to change.
Upon arrival, recalls teacher Andrea Verios, "Faiz had no way to communicate. He was frustrated, sad and defiant, hitting his own face incessantly." But in the Tyree Learning Center's structured environment, Faiz flourished.
Andrea implemented a picture exchange system (PECS) book filled with sentence-starters like "I want," "I see" or "I need" – and it unlocked the world for Faiz. Gaining the ability to communicate changed everything. In the classroom, Faiz earns prized rewards for his progress, such as balls or trampoline time. And he has developed a close relationship with his roommate.
Faiz is also gaining real independence, from putting on his shoes to setting the table for lunch, to proudly fetching the backpack and medical bag for weekly field trips to the park or library. "We're working on financial concepts," explains Andrea, "and he handles the trip money, taking real pride in making purchases for the group."
Faiz goes home on weekends, where he uses PECS to do what had been impossible for the first nine years of his life: communicate with his own family. While home, he enjoys playing with his brothers and sisters, and loves to go outside into the community – something he had trouble doing in the past.
"His progress has been exponential," says Andrea. "In barely a year, he's surpassed everyone's expectations. It's been transformative."
"It was a very hard decision to have him live away from home," says Asma. "But for now, it's the right place for him."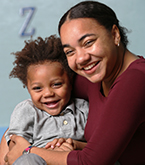 Isis & Kaiden
Isis was 15, living in a homeless shelter with her mother and five siblings, when she became a mother herself.
"My mom had just enough for the six of us to basically survive," recalls Isis. "When I had Kaiden, she made the decision to place me into foster care. It was my first time separated from my family, but I was in need of something stable for both me and my son."
So just after her 16th birthday, Isis and baby Kaiden moved into SCO's Bethany I, a residence for pregnant and parenting teens in foster care. There, she found the support she needed and quality childcare for Kaiden.
"It definitely was challenging, but SCO staff was very supportive of my dedication to schoolwork," says Isis. "It was a ticket to my success."
Last spring, Isis graduated with two gold medals for academic achievement, an award from the City Council and a college scholarship. Today she's studying political science at Endicott College, living in a dorm for students with young children. While she's in class, Kaiden attends preschool. On visits to New York, they come home to Bethany.
"SCO provided me with the resources to be able to grow, to further my education," says Isis. "We've made lifelong friends and family. It was a beautiful struggle."
Chris & Ed Stack
Former Baseball Hall of Fame Chairman Ed Stack and his wife Chris are in a league of their own when it comes to helping others. Their deep commitment to community is evident through the many charitable, civic, and educational causes they champion. But the Stacks have really stepped up to the plate for SCO Family of Services.
Over the past two decades, Chris and Ed have been intimately involved in advancing our mission to build stronger foundations for New Yorkers. Ed sits on the SCO Board of Directors, serving as Chair from 2007 to 2011. He currently serves as the Board's Assistant Treasurer, Chair of the Executive Compensation Committee, and sits on several subcommittees. Chris was a long-time volunteer at the Tyree Learning Center, where she lovingly worked with children with developmental disabilities who reside at SCO's Robert J. McMahon Children's Center.
In addition to their personal generosity to SCO, the Stacks have helped recruit a strong lineup of supporters. As the retired President and Director of The Clark Estates, Ed was instrumental in securing SCO's first grant from The Clark Foundation over 30 years ago. Since then, the Foundation continues to fund SCO's continuum of youth development, academic support, and family  counseling programs that provide life-changing opportunities for families in some of New York City's most at-risk neighborhoods.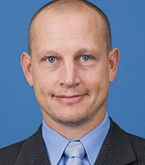 Adam Graves
Ask hockey legend Adam Graves about SCO, and the retired New York Ranger doesn't talk about what he's done for the organization. He talks about how lucky he is to be a part of it.
His passion for helping families originated early on. Adam's parents took in 30 foster children. "I was fortunate to have foster brothers and sisters," he says. "It strengthened my family. So it was natural to be involved with an organization that does such wonderful work strengthening families."
In 1991 Adam dove right in, hosting holiday parties, committing his time and money to benefit children and families in SCO's Family Dynamics program in Bedford-Stuyvesant and Brownsville, Brooklyn.
His involvement deepened in 2006 when Madison Square Garden (MSG) founded the Garden of Dreams Foundation to "make dreams come true for kids facing obstacles." In the decade since, Garden of Dreams has provided life-enriching experiences to thousands of children in SCO programs: skating with the Rangers, going backstage at Radio City and attending countless games. But Garden of Dreams doesn't just open their doors to SCO. Players come to SCO too, passing out holiday gifts at SCO's Morris Koppelman Early Childhood Center; running a basketball clinic at the Ottilie Residential Treatment Facility and hosting a summer barbecue at the Flushing Family Residence for homeless families.
Although retired, Adam remains active in SCO events. "These programs strengthen families and enrich kids' lives. That's what SCO does on a day-to-day basis. SCO embodies what we're doing at the Garden of Dreams," says Graves. "Everyone in the MSG family – every employee – they'll say Garden of Dreams is the single most important thing we do."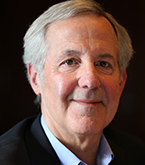 H. Craig Treiber
Craig Treiber says supporting SCO is in his DNA. That's because the Treiber ties to the organization go back three generations.
Craig's grandfather, John, was actively involved at Queens' Ottilie Orphan Asylum, which would merge with the St. Christopher Home to become SCO. Craig's father, Howard, was Board President. Craig's mother, Hope, deepened the family's tradition of philanthropy.
Craig joined the board in 1999. He's not the type to talk about his generosity, but Craig's quiet commitment is unshakeable. Each year, he and his wife Lora are among SCO's top donors and volunteers.
"My family has been very blessed to have a successful business over a number of generations," says Craig, "and giving back was essential in our upbringing. If you're fortunate enough to have your health and acquire some financial means, it's important to give back. There's tremendous need, and my family is honored to support organizations that make a real difference."
The Treibers' support has long underwritten SCO's efforts, but Craig commits his time too – overseeing Risk Management, serving as Vice Chair and Executive O_cer of the Board. "We have a family foundation, and our giving goes well beyond SCO, but there's a difference. Writing a check is one thing. but to invest your energy, to have skin in the game is what is important. The diversity and impact of the services provided make me proud to support the organization."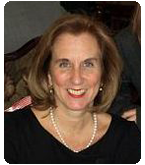 Jackie Tyree Kos
I began volunteering at SCO's Madonna Heights program in 1972, when my parents, Bill and Barbara Tyree, got involved. Then twenty-five years ago, I volunteered to start a 4H program for the girls at Madonna Heights. That 4H program is still going on and I look forward to Monday nights, bringing snacks and a special activity for the girls. Of course, for us it is still a family affair, and today, my daughters and my daughter-in-law are all Madonna Heights volunteers, too.
Why I support SCO
I was inspired by my parent's commitment to SCO, and for many years I just pitched in and helped them with their projects. But it was only when I started volunteering directly with the girls that I came to fully understand what a difference a volunteer can make. The girls at Madonna Heights are just like all kids their age: they need love and support, but they just don't always have easy access to those things. When I meet them later as successful adults, I can see what a difference love and support can make.
What I love about SCO
The programs and staff at SCO are amazing. It's exciting to be involved with an agency that is doing so much good for so many people… like the young women who periodically see me and still remember what a difference we made in their lives.
John Brown
Cathy Armstrong
I first came to know SCO twenty-five years ago. I was almost 19 at the time and I was organizing a Toy Drive with my church. I can still remember delivering the toys on a Sunday evening and getting to meet the children at the Robert J. McMahon Children's Center. I remember being greeted with smiles and hugs from the kids. After that visit I knew immediately that I wanted to share my time and volunteer.
Why I support SCO
I love working with the children and helping make their holidays and graduations special…cooking Thanksgiving dinner, helping out at the Halloween parade, seeing them beam with pride at their graduation. I also know that I am making a difference by helping provide college packs for SCO kids going off to college and buying Christmas gifts for families in need.
What I love about SCO
As much as things have changed over the years, I know I can still walk into the Robert J. McMahon Children's Center and be greeted with a smile and a hug! Some things never change.
Success Stories
Click on the person's photo to view or read their story.
Our Clients
Our Supporters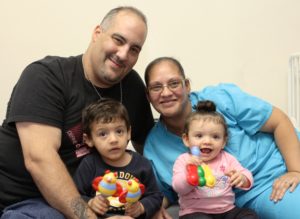 90%
of residents in our NYC shelters were successfully discharged to stable housing
93%
of adults with developmental disabilities living in SCO's IRAs (group homes) made meaningful connections by participating in community inclusion activities