 Selena's Story
September 17, 2019 /
Selena first came to SCO's Scattered Site Supportive Housing Program, in August 2017. This program provides housing and transitional services for young adults who have been in foster care and are at-risk of homelessness. Selena, who had been in foster care since age 9, was dealing with a lot of family and personal issues. She was feeling frustrated and depressed. The tipping point came when her biological father passed away.
As a way to help cope with her loss, Selena decided to write a book about her experience. She hoped sharing her experience might inspire others…turning her personal tragedy into something positive. Ever resourceful, Selena wrote her entire book on her cell phone and uploaded it onto Amazon where it is currently sold as a Kindle format e-book.
Selena's entrepreneurial spirit had been unleashed. Following her book, Selena developed her own podcast where she talks about life issues and how she has dealt with them in the hopes of motivating others. Since establishing her podcast last year, she has attracted over 20,000 followers worldwide.
She didn't stop there. Selena then decided that she wanted to sell merchandise with inspirational messages. She started her own online t-shirt company – printing, packaging and shipping orders out of her apartment.
Selena has found her calling. She has found healing through sharing her story and inspiring others and she has experienced personal growth in the process.
SCO staff are encouraging her to utilize her abilities and resilience to pursue her education. In doing so, Selena will be able to use her knowledge to promote and expand her budding enterprises and find other employment opportunities to help her as she transitions to independent living.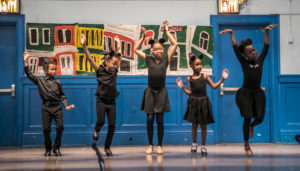 We inspire
5,400
children and teens through academic, after-school, summer and work readiness programs
100%
of eligible residents at our Dix Hills Residential Treatment Facility participated in work, internship, or volunteer activities