 Mission
SCO Family of Services envisions communities throughout New York City and Long Island that support family life and personal well-being, where everyone has the opportunity to succeed.
SCO Family of Services helps New Yorkers build a strong foundation for the future. We get young children off to a good start, launch youth into adulthood, stabilize and strengthen families and unlock potential for children and adults with special needs. SCO has provided vital human services throughout New York City and Long Island for 125 years.
Values
Compassion – we provide deep empathy and a safe, caring environment that enriches each life we touch
Empowerment – we enhance the strengths of individuals, families and communities, providing opportunities to succeed and participate fully in community life
Dedication – we do whatever it takes to help people thrive, standing by them no matter the obstacles they face or the challenges they must overcome
Acceptance – we embrace each individual's unique identity
Responsiveness – we anticipate and strive to meet the needs of every person and every community we serve, responding to moments of crisis and preventing crises before they occur
Family – we embrace families as our partners believing  that families are essential for individuals and communities to flourish
Excellence – we dedicate ourselves to the highest standards of practice and performance and strive to achieve excellence and professionalism in all we do
Integrity – we pride ourselves on prudence, commitment and accountability
Effective – we produce results by motivating and supporting each person and family we serve so they can meet and exceed their personal goals
Wilson's Story
You don't always know you have a gift.
"Thanks to SCO Family of Services and Westbrook Preparatory School for being part of my success story," said Wilson. Learn More
Last year, we placed
1,470
youth in employment, subsidized employment or internships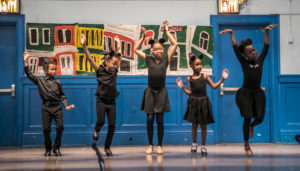 We inspire
9,900
children and teens through academic, after-school, summer and work readiness programs