 Kim Thomas
Vice President of Family Permanency and Support Services
Kim Thomas was appointed VP of Family Permanency and Support Services in August 2023. In this role, Kim is responsible for ensuring the permanency and well-being of over 450 children and youth in Foster Care in over 300 Foster/Adoptive Homes. She oversees Enhanced Family Foster Care and specialized departments for Adoption, Homefinding, Forward Journey, Wendy's Wonderful Kids, Mentored Internship Program, LifeSet, Medical Services and Mental Health Services. In addition, Kim is responsible for overseeing five Preventive programs, which include Family Support, Trauma Systems Therapy, and Family Treatment Rehabilitation. These programs provide supports and services that help stabilize and strengthen families.
Kim started her professional career at SCO over 20 years ago as a Caseworker in Treatment Family Foster Care in 2002. Throughout her tenure, she has taken on positions of increased scope and responsibility, including TFFC Supervisor and Program Director of Family Foster Care, Treatment Family Foster Care, and Suffolk Preventive Services. Kim was instrumental in starting the Suffolk Preventive program.
Kim is a graduate of St. Joseph's College and earned an MSW from Stony Brook University. She is a Licensed Master Social Worker.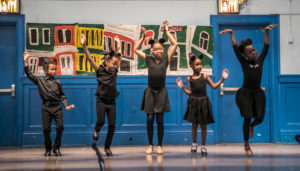 We inspire
5,400
children and teens through academic, after-school, summer and work readiness programs
We shelter
5,200
youth, adults and children