 Karen I. Abreu-Rosano
Chief Program Officer
Karen Abreu-Rosano was appointed Chief Program Officer in July 2023, managing a diverse portfolio of SCO's programming including Community Health and Wellness Services, Education and Community Services, Family Permanency and Support Services, and the development and management of the 29-I Health Facility.
Karen has been a rising star at SCO since joining the organization over 20 years ago as a case worker, working her way up through various management positions and increased levels of responsibility with poise, commitment, and compassion.
Most recently, Karen served as SCO's Vice President of Family Permanency and Support Services, where she provided oversight of Family Foster Care, Therapeutic Family Foster Care and Adoption, including health and mental health services for children in placement. She started with SCO in 1999 as a foster care and adoption case worker and became the Assistant Director of the Agency Information Management System Department (AIMS) in 2000. She was promoted to Director of AIMS in 2003 where she was instrumental in the development and implementation of the Options data system and ensured casework staff adhered to documentation procedure and policy. In 2014, she became Assistant Executive Director of Program Services.
Karen is a thoughtful, hands-on leader whose considerable organizational, team-building, and problem-solving skills have greatly benefitted the agency those we serve for over two decades. She is an active participant in city and state workgroups, and works to ensure that SCO meets and exceeds state and city standards. Karen has worked with a range of clients and keeps in regular social work practice. She is a graduate of SUNY Stony Brook and holds her MSW from Hunter College.
96%
of 12th graders in Family Foster Care graduated high school; 61% are enrolled in post-secondary education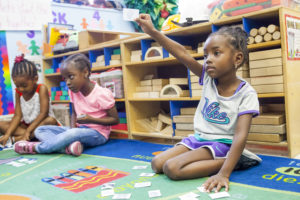 We help
1,500
children get ready for kindergarten