 Doug O'Dell
Chief Operating Officer
Douglas O'Dell rejoined SCO in December 2022 in the role of Chief Operating Officer with a focus on optimizing SCO's program portfolio in partnership with the Chief Program Officer to continue to best serve our clients.
A widely respected expert in the field of services to vulnerable populations of children, families and adults, Doug has more than 40 years of professional experience, 24 of them at SCO Family of Services. Among his many roles, Doug has served as SCO's Executive Director and Chief Program Officer, and he has been responsible for a portfolio of programs that include evidence-based family support services; mother/child programs; residential, education, and community-based services for children and adults with developmental disabilities; group residential care for older youth in foster care; transitional housing for homeless youth; and both residential and family support services to LGBTQ youth and court-involved youth.
Prior to joining SCO, Doug focused his talents on advancing professional development initiatives for mental health providers. At the Institute for Families & Children, Doug administered training, organizational development, and social change programs throughout the U.S. He began his career as a direct care worker and held various roles over the years, including Training Consultant, Campus Director for St. Mary's Children and Family Services, and Co-Director of St. Christopher's Home Intermediate Care Facility (an SCO program).
Doug is a graduate of the State University of New York at Old Westbury and earned an MA from the New York Institute of Technology. A distinguished member of the human services field, Doug has been invited to sit on numerous boards, advisory groups, and workgroups.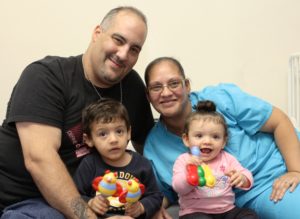 90%
of residents in our NYC shelters were successfully discharged to stable housing
88%
of young adults in foster care (18+) are enrolled in school or working