 Lisa Sammon
Interim Chief Financial Officer
Lisa Sammon oversees SCO's financial and accounting functions. Lisa was appointed Interim Chief Financial Officer in December 2022, heading the agency's Accounting, Treasury, Consumer Banking, Accounts Payable and Accounts Receivable processes.
In her prior role as Vice President, Accounting & Financial Reporting, Lisa oversaw the main Accounting function of the Finance department, the coordination of the monthly closings, and preparation of monthly financial statements.  She was also responsible for the coordination of the annual audit in cooperation with the Director of Finance. Lisa oversaw the Accounts Receivable function of the Finance department, ensuring that program billings were submitted and collected in a timely manner.
Lisa joined SCO Family of Services in 2012 as Fiscal Officer, and has held the positions of Associate Fiscal Director, Fiscal Director for Foster Care, Controller, and, most recently, Vice President – Accounting & Financial Reporting.  Her responsibilities have included preparing monthly financial statements and analyses, annual budgets, cost reports and contract claims.
Prior to joining SCO, Lisa was employed as Assistant Controller at AHRC Nassau where she worked for nearly 11 years in various fiscal capacities.  She is a graduate of SUNY Stony Brook.
We help
2,700
people with special needs develop skills to reach their full potential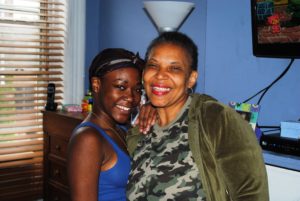 We help
1,100
children and young adults through foster care programs