 Jessica Hanlon
Interim Chief Legal Officer
Jessica Hanlon is a seasoned attorney with 30 years of experience in civil litigation and nonprofit law. In December 2022, Jessica was appointed Interim Chief Legal Officer at SCO Family of Services, where she oversees SCO's in-house legal services and corporate compliance program and serves as the liaison for outside legal counsel to ensure that SCO complies with all applicable laws and regulations.
Jessica joined SCO in 2016 in the role of Legal Services Manager within the agency's Business Operations department. In 2019, she was named Associate Counsel of SCO's newly formed Legal & Compliance Department with expanded responsibilities that included managing litigations and claims; providing risk analyses; reviewing insurance; reviewing vendor, funding and managed care contracts; reviewing and drafting leases and other legal documents; advising and responding to disclosure requests; managing property violations; and providing legal support as needed.
Prior to joining SCO, Jessica was in private practice specializing in civil litigation, wills & trusts, and document review/drafting that included corporate procedures and early claims resolutions for not-for-profit organizations.
Jessica holds a B.A. from New York University and Juris Doctorate from California Western School of Law. She was admitted to the bar in California (1994) and New York (1996).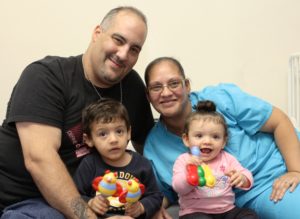 90%
of residents in our NYC shelters were successfully discharged to stable housing
100%
of eligible residents at our Dix Hills Residential Treatment Facility participated in work, internship, or volunteer activities