 Samantha Sutfin-Gray
Vice President, Performance & Quality
Samantha Sutfin-Gray joined SCO in September 2019 overseeing the agency's Performance and Quality Department. Sam also has overall responsibility for the agency's accreditation processes involving both COA and Praesidium. In November 2023, Sam's portfolio was expanded to include oversight of SCO's Compliance Department. She is SCO's Chief Compliance Officer and Chief Privacy Officer.
Prior to joining SCO, Sam was the Director of Performance Evaluation and Policy Development at Jewish Child Care Association (JCCA) where she designed and implemented quality improvement plans and implemented a new agency-wide Electronic Health Record for all agency programs. Previous roles within the organization included Director of Strategic Planning and Organizational Improvement and Bridges to Health Training Coordinator.
Sam holds a Bachelors of Social Work from Nazareth College, a Masters of Social Work from New York University, and is currently a PhD candidate in Social Work at Fordham University. She is also an educator, author, and lecturer on topics ranging from Human Rights and Social Justice to Trauma and Stress among Older Adults in Prison.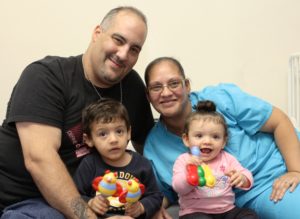 90%
of residents in our NYC shelters were successfully discharged to stable housing
88%
of young adults in foster care (18+) are enrolled in school or working