 CENTER FOR FAMILY LIFE IN SUNSET PARK 10th Annual Sister Mary Geraldine Symposium
August 12, 2015 / SCO News
Please join us for a dialogue on the role that economic stability and workforce engagement plays in the lives and futures of families in the child welfare system. The conversation will feature policy makers from several of the City's key workforce development funders, as well as policy makers and advisors from key child welfare service providers. We look forward to including your voice in this discussion.
THURSDAY, OCTOBER 15, 2015
9AM – 12NOON
FEDERATION OF PROTESTANT WELFARE AGENCIES 
40 Broad Street, 5th Floor, NYC
FEATURING
WELCOME ADDRESS
Douglas O'Dell SCO Family of Services
KEYNOTE SPEAKER
Jennifer March Citizens' Committee for Children
MODERATOR
Jennifer Jones-Austin Federation of Protestant Welfare Agencies
PANELISTS 
Andrew White NYC Administration for Children's Services
Lisa Van Brackle NYC Human Resources Administration
Brian Lyght Casey Family Programs
Jacqueline Mallon NYC Small Business Services
To RSVP or learn more, please call 718-438-9500.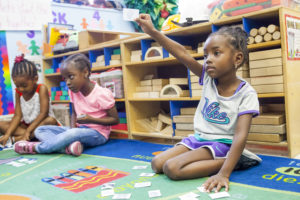 We help
1,500
children get ready for kindergarten
96%
of 12th graders in Family Foster Care graduated high school; 61% are enrolled in post-secondary education