 Congratulations to SCO's 2017 Employee Recognition Winners!
June 1, 2017 / Madonna Heights News
June 1, 2017 – Glen Cove, NY – Congratulations to Rosemarie Bellock, Alison Critelli, Vonnetta Browne and Nydia Sutherland, winners of SCO's Employee Recognition Program. SCO is committed to making this a great place to work. Part of meeting that goal is having a workforce that embodies our Employee Values. Each year, four employees are selected and rewarded for their effort in embracing our values and for helping make SCO a great place to work. This year's winners each received a $1,000 cash gift and were honored at our Staff Recognition Dinner on May 4th.
Rosemarie Bellock
Technical Support Specialist
Business Operations
Rosemarie, or Roe, as she is known to her co-workers has worked at SCO Family of Services for the past 40 years! Roe is devoted to her work – always demonstrating great effort in performance of her tasks. She always shows great initiative to get the job done properly, while maintaining impeccable records. Her work effort is exceptional, always performing her tasks to the best of her ability in every instance, with professionalism and a smile! Roe's years of consistent, dedicated service to the agency is worth recognition! Congratulations Roe!
Alison Critelli 
Nurse Supervisor
Madonna Heights Group Residence Medical Department
Alison has worked at SCO Family of Service for the past 13 years at Madonna Heights. She is a dedicated professional and always displays sensitivity, compassion and integrity when providing general medical care and also when responding to the many needs of the consumers. She works in a very nurturing, non-judgmental fashion when our consumers experience abuse, neglect, sexual trauma and serious health related concerns. Alison has led the transformation of the program of embracing parents as partners in the medical care of the consumers and has gone above and beyond by developing relationships with many parents while remaining professional and protecting confidentiality when appropriate. Alison's exceptional contribution above and beyond the scope of her position is honorable and deserves recognition! Congratulations Alison!
Vonnetta Browne
Support Specialist
Community Residential Programs
Vonnetta has been an employee of SCO Family of Services for the past 19 years in Community Residential Programs. She is extremely devoted to the programs, and ensures that her work is always completed by or before deadlines. Her attention to detail is second to none. She is efficient and dedicated to her role of expediting the hiring process for the city-based adolescent and young adult services programs. Even though Vonnetta's role is office based, she is very dedicated to staying connected to the front-line through volunteering her time or working child care shifts in an emergency or by cooking for group homes on her weekends.  She also jumps right in and assists the program when coverage is needed for upcoming planned activities. Vonnetta truly encompasses the SCO mission and her hard work and dedication deserve to be recognized! Congratulations Vonnetta!
Nydia Sutherland
Maintenance Worker
Sea Cliff RTC
Nydia has been an employee of SCO Family of Services for the past 22 years. In that time frame, Nydia has been a very caring and helpful co-worker to all. She is always looking to help someone in need. Her goal is to make sure that the consumers have a nice place to live and she is constantly looking for ways to improve the appearance of the cottages and grounds. She even takes it one step further to touch base with directors to ensure there is funding allocated for her creative improvements. Nydia exemplifies dedication to SCO, especially during snowstorms when she can be counted on to make it to work in order to make the campus safe for everyone… and she even stays over if necessary. Her many accomplishments, creative spirit, caring ways and dedication to SCO deserve to be acknowledged. Congratulations Nydia!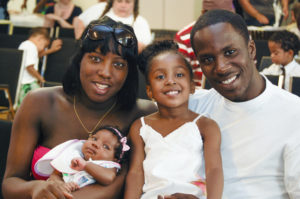 We provide
14,000
families and individuals with support services and community activities
95%
of women in our residential recovery program remained substance free