 SCO Teens Visit Washington, D.C. with "Dream Big, Speak Out"
January 7, 2015 / Independent Youth News
Fifteen students from SCO's transfer high schools traveled to Washington, D.C. this week for the launch of "Dream Big, Speak Out," a program created by the New York Knicks, Garden of Dreams and Urban Word NYC to inspire students to engage with and reflect on the African American experience.
New York Knicks Legend John Starks joined SCO's teens on their action-packed day trip to the nation's capital, which included an introduction to the program, a tour of Washington D.C.'s monuments and memorials, and a Langston Hughes-inspired dining experience and poetry reading at Busboys & Poets. 
Over the next 8 weeks, our teens will explore history, poetry, music and popular culture – culminating in live performances at The Dream Big Speak Out Open Mic Event.
100%
of eligible residents at our Dix Hills Residential Treatment Facility participated in work, internship, or volunteer activities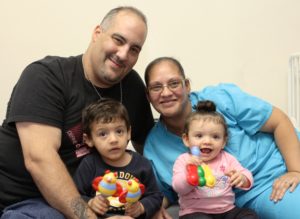 90%
of residents in our NYC shelters were successfully discharged to stable housing