 SCO Family of Services Rallies With Fair Futures at Queens Borough Hall
May 16, 2019 / SCO News
Over 4,000 middle and high-school-aged youth are entrusted to the care of New York City through the foster care system, and approximately 600-700 age out of the system each year without a consistent adult to rely on.
May is Foster Care Awareness Month, and SCO Family of Services took part in a Fair Futures rally at Queens Borough Hall to bring awareness to the youth aging out of foster care. Fair Futures is a coalition of child welfare agencies, non-profits, foundations, advocates, and young adults working to ensure we fulfill our promise to New York City's foster youth. Advocates used this opportunity to call on the City and State to make an annual investment beginning in the FY 2020 budget to provide foster youth with the supports they need to be successful adults.
In 2018, SCO served 1,400 children and young adults in foster care and their families. 96% of 12 graders in SCO's Family Foster Care program graduated high school, with 65% enrolled in post-secondary education.
"We all know how important it is to guide our children as they explore who they want to be in this world. And then we support them on their path to get there – through internships, college or a vocational training program," said Keith Little, Executive Director at SCO Family of Services. "Let's no longer focus on the success stories, let's change the trajectory of the foster care system and not send a mere 12% of high school graduates onto higher education or vocational training – but all of the 700 young people aging-out of foster care." Coverage.
Learn more about SCO's Foster Care program: https://sco.org/featured-programs/foster-care/
100%
of eligible residents at our Dix Hills Residential Treatment Facility participated in work, internship, or volunteer activities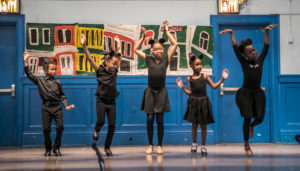 We inspire
5,400
children and teens through academic, after-school, summer and work readiness programs