 FirstStepNYC Leadership Institute hosts Early Education Career Panel Dinner
June 20, 2014 / SCO News
The Early Education Leadership Institute at SCO's FirstStepNYC held its first Career Panel Dinner on June 17th  to engage and develop early childhood leaders citywide.
Panelists included:
Steven Antonelli, Center Director, BankStreet Early Headstart
Gail Gordon, Adjunct Faculty at BankStreet and Hunter School of Social Work
Sophia Pappas, Executive Director, DOE Division of Early Childhood Education
Laura Ensler, Director, FirstStepNYC Leadership Institute
Ina Solomon, Education Administrator, Instruction and Performance, DOE Division of Early Childhood Education
Helen Frazier, Master Teacher, FirstStepNYC
John Borrero, Director of Education and Disabilities, Administration for Children's Services
Thank you to the NYC Department of Education – Division of Early Childhood Education for hosting and to the CUNY Professional Development Institute for participating!
Learn more about SCO's FirstStepNYC Leadership Institute.
Click photos to enlarge/view caption: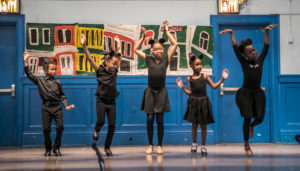 We inspire
5,400
children and teens through academic, after-school, summer and work readiness programs
99%
of at-risk families throughout Brooklyn & Queens remained together and stable with family support services