 Girls Computer Coding Workshop Sponsored by Senator Persaud
January 23, 2020 / SCO News
The Digital Girl Computer Coding Workshop sponsored by Senator Persaud was a great activity to expose girls and parents to the basics of computer coding.
One of SCO's Brownsville Play and Learn Tutoring participants, Anastasia, and a college student from the SCO College Mixer participated in the workshop, creating a trivia game about Martin Luther King Jr.  Using codes, they were able to customize a game based on their own creativity.  At the end of the workshop, Anastasia shared their creation with the entire group.  Using some of the public speaking skills gained in the Play and Learn Tutoring sessions, Anastasia was able to confidently introduce herself to Senator Persaud.
Many thanks to Senator Persaud and Toni Robinson, President of Digital Girl, for sponsoring this incredible workshop at the Gregory Jackson Center in Brooklyn.
100%
of eligible residents at our Dix Hills Residential Treatment Facility participated in work, internship, or volunteer activities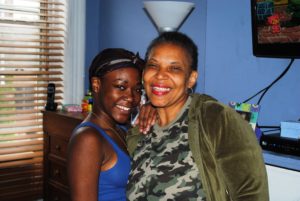 We help
1,100
children and young adults through foster care programs