 Keith Little Recognized In The 2019 Nonprofit Power 100
November 19, 2019 / SCO News
Congratulations to Keith Little, President & CEO of SCO Family of Services, on being recognized as one of the top 100 figures making a difference for New Yorkers in need. Keith was included in City & State's annual list of The 2019 Nonprofit Power 100.
Keith made a big impact on the social services field. Since 2018, he's headed SCO Family of Services, a Long Island-based organization. Its 84 programs in education, foster care, early childhood education, special needs, homeless services, and health and workforce development serve 60,000 New Yorkers annually.  Keith brings more than 30 years of experience in local government and nonprofits to his position.
City & State's Nonprofit Power 100 ranks figures who have spearheaded major accomplishments, dug into political and policy issues, connected with powerful elected officials and provided for their communities across the state.
Congratulations, Keith Little!
93%
of adults with developmental disabilities living in SCO's IRAs (group homes) made meaningful connections by participating in community inclusion activities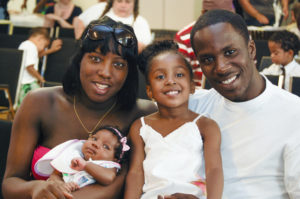 We provide
14,000
families and individuals with support services and community activities