 Madonna Heights School Class of 2019 Celebrates Graduation!
February 7, 2019 / SCO News
When it comes to graduation, it is kind of a big deal. Graduation is a time to self-reflect on how far you've come, and it is a time to start thinking about the future. It is the end to an old chapter and the beginning of a new one.
Our Madonna Heights School celebrated the graduation of four students at our Dix Hills campus on January 25. The graduation ceremony started off with the Pledge of Allegiance and the National Anthem followed by the Welcome Address by Carmen Pinto, Principal of Madonna Heights School.
Graduates shared their stories of struggle, hope, perseverance and triumph as they overcame obstacles and self-doubt to achieve the momentous goal of earning their diplomas.
Parents, teachers and loved-ones were cheering with excitement as the students walked across the stage to collect their diplomas. Achievement Awards and gifts were also given out at the ceremony, including the Lydia Delgado Memorial Scholarship, awarded to Amanda, a graduating senior who had already started to attend college prior to graduation.
Keynote Speaker Emina Hadzic, Assistant General Counsel & Associate Compliance Officer at Investec, shared her experiences of her struggles throughout law school and finding herself.
Congratulations to our graduates for inspiring us with your effort, determination and success!
Special thanks to the graduation committee and set-up and break-down committee for putting together a memorable event.
99%
of at-risk families throughout Brooklyn & Queens remained together and stable with family support services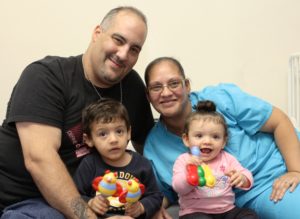 90%
of residents in our NYC shelters were successfully discharged to stable housing