 In Memoriam: Brentwood's Heriberto "Pete" Torres
November 7, 2014 / Uncategorized
A message from Doug O'Dell to SCO staff, 11/6/14
We are mourning the sudden death Wednesday morning of Heriberto "Pete" Torres, a longtime, beloved maintenance worker known to many as "Everybody's angel" at the Brentwood office in Long Island. We understand how upsetting and traumatic this is for staff who worked in Brentwood as well as for many other people throughout SCO who have travelled through the Brentwood office. He will be greatly missed.
Mr. Torres has worked for SCO since July, 2001, and was widely respected for his hard work, reliability, kindness and generosity, as well as his compassion and understanding for clients.
QI Specialist Dan Burns, a CPR instructor, found Mr. Torres in distress and administered first aid until the ambulance arrived, but Mr. Torres passed away in the hospital.
Assistant Executive Director Susan Moran said: "Pete always had a smile on his face and was always looking to help people. He was thoughtful, kind, devoted to SCO and to the people we serve, and he was an all-around wonderful person. We were blessed to know him."
"He is irreplaceable," said Program Director Erin Coyle. "He dug our cars out, he walked us out at night, we had to force him to take days off."
Director Sherry LeWinter said Mr. Torres lived with his sister and was very close to several nephews and other family members. She recalled his many kindnesses, as well as his love for the Yankees, the Giants and everything to do with football. "He was so humble – you wouldn't believe this person existed in this world."
Working the early shift, starting at 6:00am, Mr. Torres did all that was required – and more – for the 150 employees who work in the building for the Long Island-based foster care programs, therapeutic foster care, preventive services, OPWDD and Opportunities at Home, taking great pride in keeping up the building and supporting staff. "We all loved him," said Office Manager Mary Rieger. "He was reliable, hardworking and the nicest guy. He was fantastic."
Employees reported Mr. Torres' attention to details like making sure the tires on their cars were filled with air, and how he frequently dropped off gifts for staff and went out of his way to fulfill whatever task was required of him.
Staff from the Mental Health Department will be in Brentwood to speak with staff privately or in groups. We are planning to provide funeral arrangements as soon as they're known.
---
Arrangements
SCO's Brentwood office plans to honor Pete with a memorial bench to be placed in front of the building. If you would like to contribute to the purchase of this memorial bench, please contact Jennifer DiSilvestro or Florence Picarello (631.273.2773). Any additional funds will be used for a memorial plaque within the building. Upon delivery of the bench, a date will be set for a memorial service to honor Pete's life.
In an email to Brentwood staff regarding these arrangements, Homefinding Supervisor Jennifer DiSilvestro also shared the following thoughts:
As we all know our beloved friend and SCO family member- Pete Torres has been called home. Pete gave of himself in a way that touched all of our lives. We all have Pete stories about his extraordinary kindness and generosity. Pete was the soul and SUNSHINE of this office. Each morning upon arrival, one could count on receiving a warm smile and a good morning from Pete.  In the blistering cold and blizzard conditions, it was Pete who was outside digging out our cars to ensure we were all safe. In the pouring rain, it was Pete who could be seen changing a flat tire. Who didn't ask Pete for a better desk, bulletin board, or file cabinet etc…which Pete was also always able to say, "don't worry, I got you" and then somehow manage to find what you requested. There is nothing you could have asked Pete for that he wouldn't have gladly helped you with.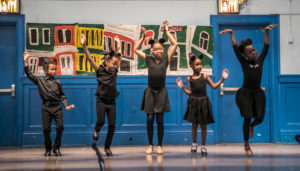 We inspire
5,400
children and teens through academic, after-school, summer and work readiness programs
We shelter
5,200
youth, adults and children