 Pursuing a Dream – SCO Success Story
December 18, 2018 / SCO News
John, an adult with developmental disabilities, has been with SCO Family of Services for more than 20 years, starting in SCO's Supported Apartment program. He eventually moved out and has lived independently in his own apartment for over 5 years with the support of an ISS Grant (housing subsidy) provided by SCO.
John is very self-sufficient and takes care of most of his own needs, but does have the weekly support of Community Habilitation – a program that teaches daily living skills and fosters independence through community activities. John has developed a wonderful relationship with his Community Habilitation Worker who has been with him for several years.
Many years ago, John attended college and earned an Associate's degree. He recently decided to pursue his Bachelor's degree in Recreational Therapy. Initially, John struggled with the prospect of devoting himself full time to earning his degree, but he was committed to returning to school and he was eventually accepted to Stony Brook University.
Driven to follow his passion, John excelled in all of his classes with sheer determination and assistance from his Community Habilitation Worker. John graduated this past summer with a 4.0 GPA, and he is currently pursuing employment opportunities in Recreational Therapy.
It has been a privilege and an inspiration to watch John achieve this wonderful accomplishment, and we wish him well as he embarks on his new career!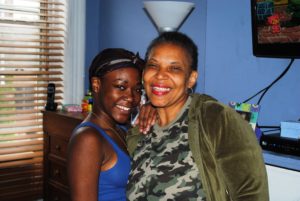 We help
1,100
children and young adults through foster care programs
We shelter
5,200
youth, adults and children