 SCO Co-Hosts Brownsville Job & Resource Fair
August 29, 2019 / SCO News
On August 8th, SCO Family of Services partnered with Brooklyn Workforce Innovations, CUNY Kingsborough and Community Solutions to host the Brownsville Job & Resource Fair at the Gregory Jackson Center in Brownsville, Brooklyn. The fair, which was held from 4-7pm to accommodate working adults seeking better opportunities, provided local residents with information about job and educational opportunities, health and wellness.
The fair included resources for adults to continue their education from Kingsborough Community College Fatherhood College and NYC DOE District 79 Adult and Continuing Education.
It also included resources for parents from the Jeremiah Program and the Jewish Board Brownsville Child Development Center.
Brownsville local work development agency Brownsville Job Plus was present with a variety of opportunities. The US Census also offered jobs for the upcoming 2020 census.
SCO offered jobs in a variety of Brooklyn programs and SCO staff was present to conduct on-site interviews. Laptops were provided to assist fair attendees in completing their SCO online profile and any other opportunities that required internet access.
Attendees were asked to complete an exit survey inquiring about post-job fair support they would be interested in receiving.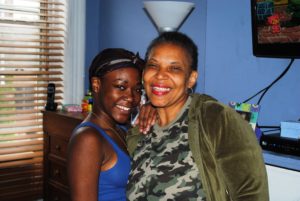 We help
1,100
children and young adults through foster care programs
85%
of residents in our group homes for adults with developmental disabilities attended Day Habilitation and receive vocational services