 SCO Family of Services Raises $160,000 at Madonna Heights Golf Classic
June 14, 2023 / Independent Youth News
DIX HILLS, NY – SCO Family of Services held its 42nd Annual Madonna Heights Golf Classic at the Woodside Club in Muttontown, Long Island. This year's event raised $160,000 to support the vital work of Madonna Heights to teach, strengthen, and empower young and adult women to heal from trauma.
The dinner program featured an inspiring speech by Gianna Gagnon, a former resident of Madonna Heights' Residential Treatment Facility. Gianna shared her story of dealing with anxiety and depression as a teenager and how Madonna Heights gave her the support she needed to overcome these obstacles and turn her life around.
SCO honored Hossam Maksoud, President/Chairman of the Board of Community Care Rx. Community Care Rx is a unique long-term pharmacy that provides comprehensive pharmacy services to assisted living facilities, skilled nursing facilities, Office for People With Developmental Disabilities (OPWDD) residential facilities and other long-term care providers.
"SCO Family of Services is proud to honor Hossam Maksoud. His vision of giving back is evident in everything Community Care Rx does," said Suzette Gordon, SCO Family of Services Interim President & CEO. "We'd also like to thank our sponsors and friends who have been supporting this event for the past 42 years. Their unwavering commitment to the women, girls and families we help is truly inspirational."
"The longer I'm in the profession, the more experiences shape my life, the more amazing colleagues and partners like SCO influence me to continue doing what I love, "Pharmacy," remarked Dr. Maksoud. "Thank you, SCO, for recognizing and honoring our work."
SCO extends its gratitude to the sponsors, supporters, and volunteers who made the event such a success. This year's sponsors included Community Care Rx; From Friends R and J; Metro Environmental Services; Elite Action Fire; Dana Lostritto Ginobbi and Children; New York Truck Escorts & Permits; MPCC Corp.; All Island Paving; Core BTS; Lynbrook Key Club; Source Fueling Equipment Solutions; Steel Equities; H. Craig and Lora B. Treiber; Janice Claudio; East End Marketing; Spartan Petroleum Corp.; Amato Law Group, PLLC; Atlantic; Gemstar Construction Corporation.
Madonna Heights, part of the SCO Family of Services network of care, is an empowering environment designed specifically for women and girls to heal and thrive. Located on 56 acres in Dix Hills, Madonna Heights provides 24-hour care to address the physical, emotional, and social needs unique to women and girls. Madonna Heights helps build confidence, strengthen family bonds, and support the transition back home or to a home in the community. Madonna Heights' Long Island campus is comprised of Residential Programs and a School for adolescent girls who have suffered trauma, Substance Use Treatment programs, and a Mental Health Clinic.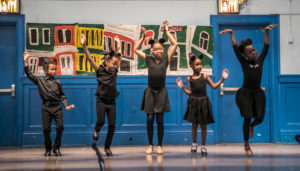 We inspire
5,400
children and teens through academic, after-school, summer and work readiness programs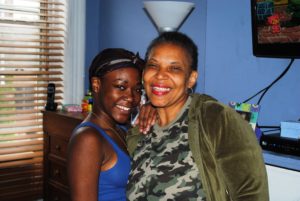 We help
1,100
children and young adults through foster care programs