 SCO Family of Services Receives Award from Sterling National Bank to Create Digital Labs at SCO's Early Childhood Centers in Queens
January 26, 2022 / SCO News
January 26, 2022, Glen Cove, NY – SCO Family of Services was awarded a grant of $40,000 from Sterling National Bank to create Digital Labs—computers and space dedicated to the students, families, and staff—at SCO's Jerome Hardeman and Corona Early Childhood Centers. The grant will fund the purchase of 18 laptops and peripheral items for the Digital Labs, and will provide many benefits to the children at the Centers, their families, and the staff, including:
Increased access to educational materials
Increased ability of children to join activities remotely
Increased access to and ability to share educational resources among staff
Increased engagement of parents in their children's education.
"We are grateful to Sterling National Bank for their dedication to the children and families we serve and for the continued partnership we have with them," said Keith Little, President and CEO of SCO Family of Services. "This investment will enhance the educational experience for our young students and their families right from the start, providing state of the art technology and access to resources to promote lifelong learning."
SCO's Early Childhood Centers in Queens and Brooklyn provide a year-round, full day academic program in a safe and engaging environment. The programs combine child care, Head Start, 3-K, and Pre-K into a single, seamless early educational experience. The Centers prepare children for kindergarten by offering activities to help them develop the social, emotional, literacy, and math skills they will need for success in school. Families are active partners in their child's academic growth, and the Centers offer extended day options to support the needs of working families.
Located in East Elmhurst, SCO's Jerome Hardeman Early Childhood Center offers 3K and Pre-K for All as well as child care services for 3- and 4-year-olds. SCO's Corona Early Childhood Center also offers 3K and Pre-K for All. Both serve diverse Queens communities and support dual-language learners. For information on enrollment at either location, please contact [email protected].
About SCO Family of Services
SCO Family of Services helps New Yorkers build a strong foundation for the future. We get young children off to a good start, launch youth into adulthood, stabilize and strengthen families and unlock potential for children and adults with special needs. SCO has played a vital role delivering human services in communities throughout New York City and Long Island for 125 years. For more information, please visit www.sco.org.
About Sterling National Bank
Sterling National Bank specializes in the delivery of financial services and solutions for small to mid-size businesses and consumers within the communities we serve through a distinctive team-based delivery approach utilizing highly experienced, fully dedicated relationship managers. Sterling National Bank offers a complete line of commercial, business, and consumer banking products and services. For more information, visit www.snb.com.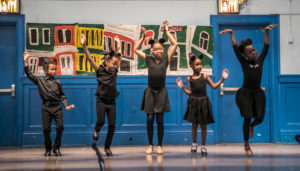 We inspire
5,400
children and teens through academic, after-school, summer and work readiness programs
91%
of babies in our Nurse Family Partnership were current with immunizations at 24 months